Natwest: Bringing a strategy to life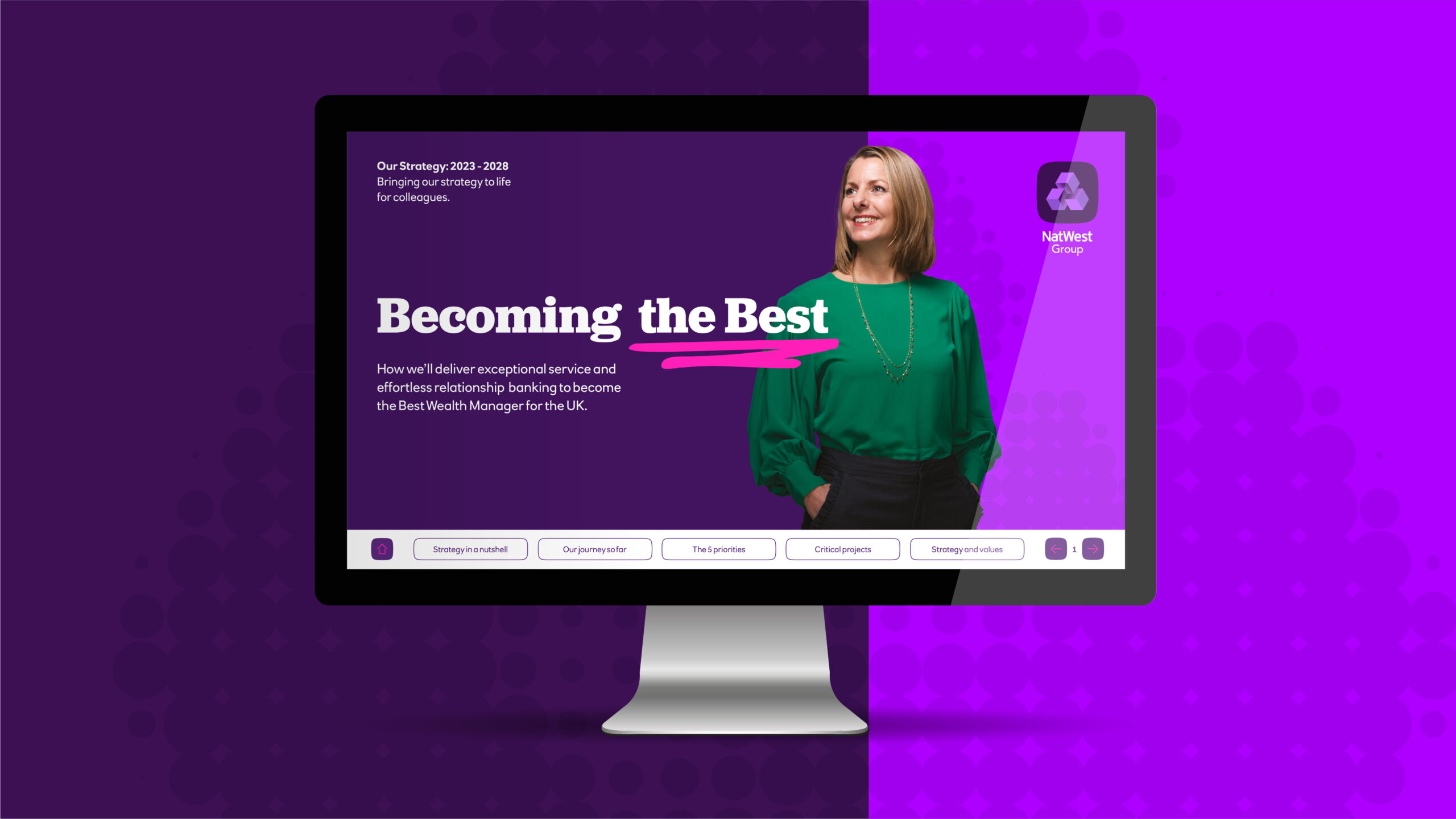 The Brief
Over the past ten years, NatWest Group has been collating its wealth brands into one business.
Coutts, Adam & Co, NatWest Premier, Holts (the armed force's bank), and recent acquisitions like the fintech brand Cushon, have all joined the Wealth Business.
With a disparate set of customers – from affluent to ultra-high net worth individuals, and with very different financial needs from investment to retail, cross border financial needs and mortgages, NatWest's Wealth Brands needed us to find a unifying message that could carry strategy communications.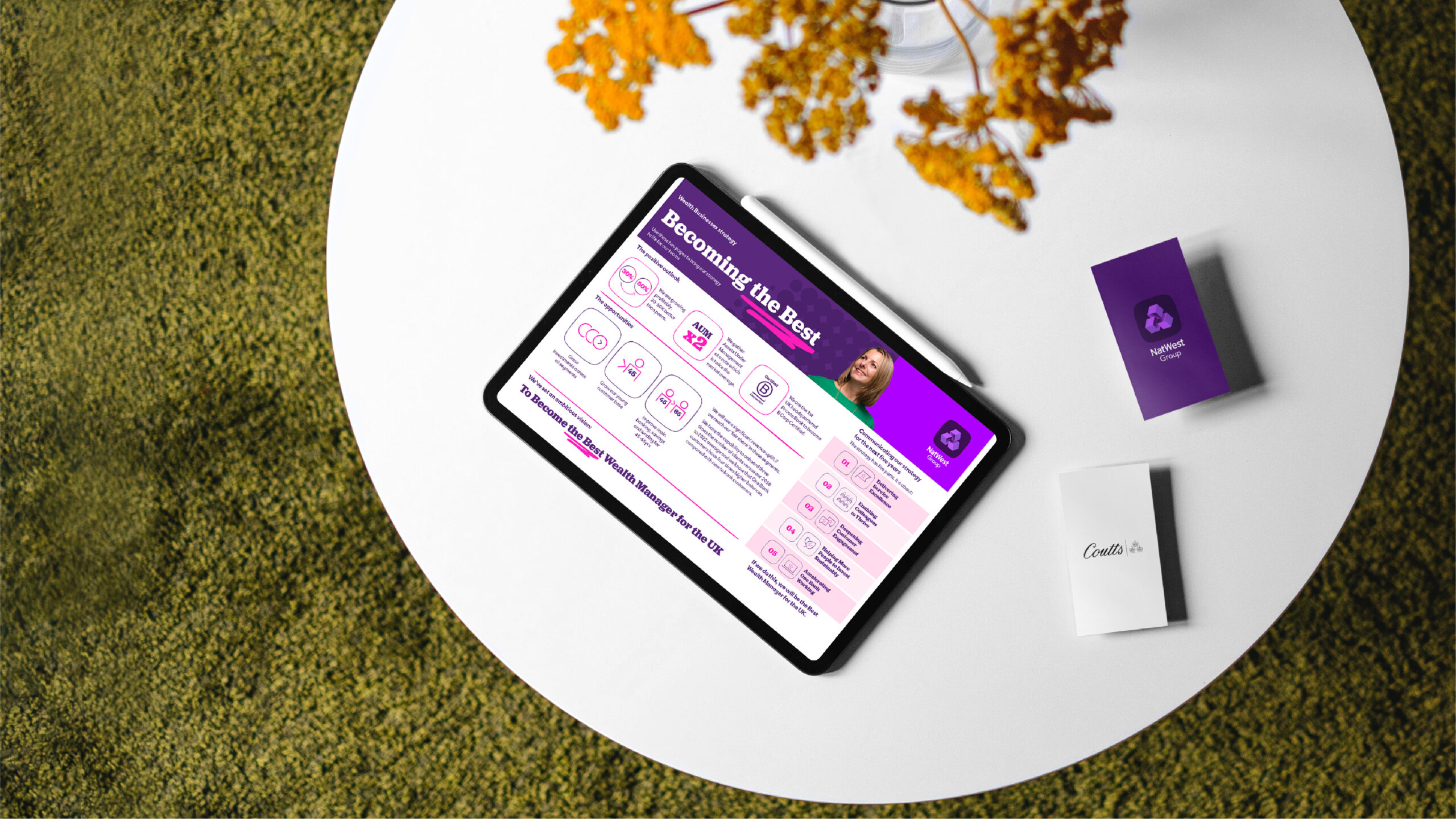 Solution
The Wealth businesses had a number of extraordinary attributes.
Coutts was the first bank to attain B-corps status. It was systematically pursuing ESG investments, outperforming competitors on key metrics, and was focused on opening up routes to investment for more customers across NatWest Group.
It was becoming the best – for everyone, and not just a few.
We interviewed a host of senior managers and leaders over a six-month period to identify key themes and priorities for the Wealth Businesses. Then we workshopped the themes before a brief pause as a new Strategy Director was welcomed on board.
The findings of a strategy review conducted by NatWest's management consultants were then use to develop a few key messages that would be needed.
Working with the strategy team we created films, town hall packs, one page crib sheets, and a one-stop-shop intranet page to launch the strategy.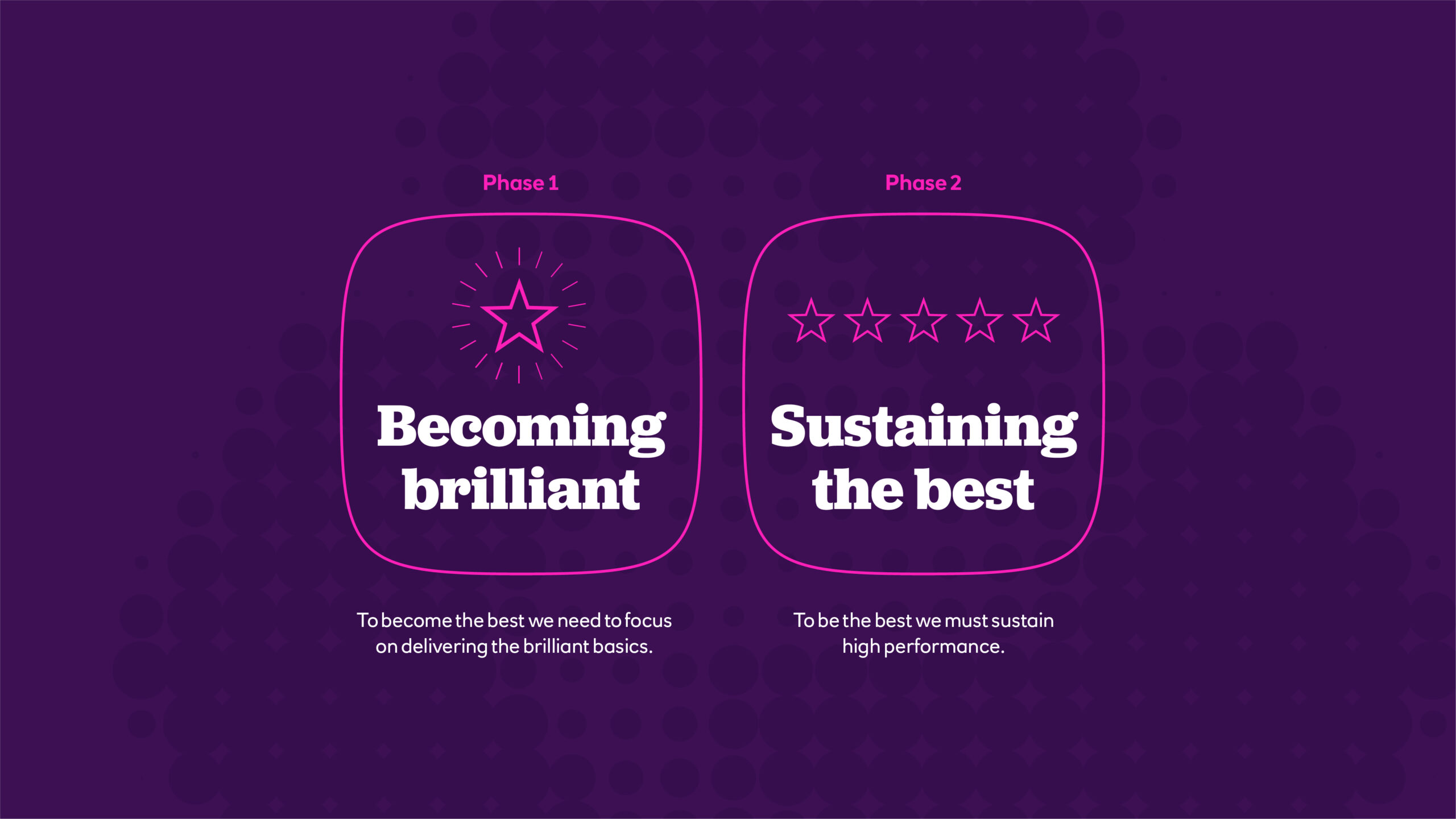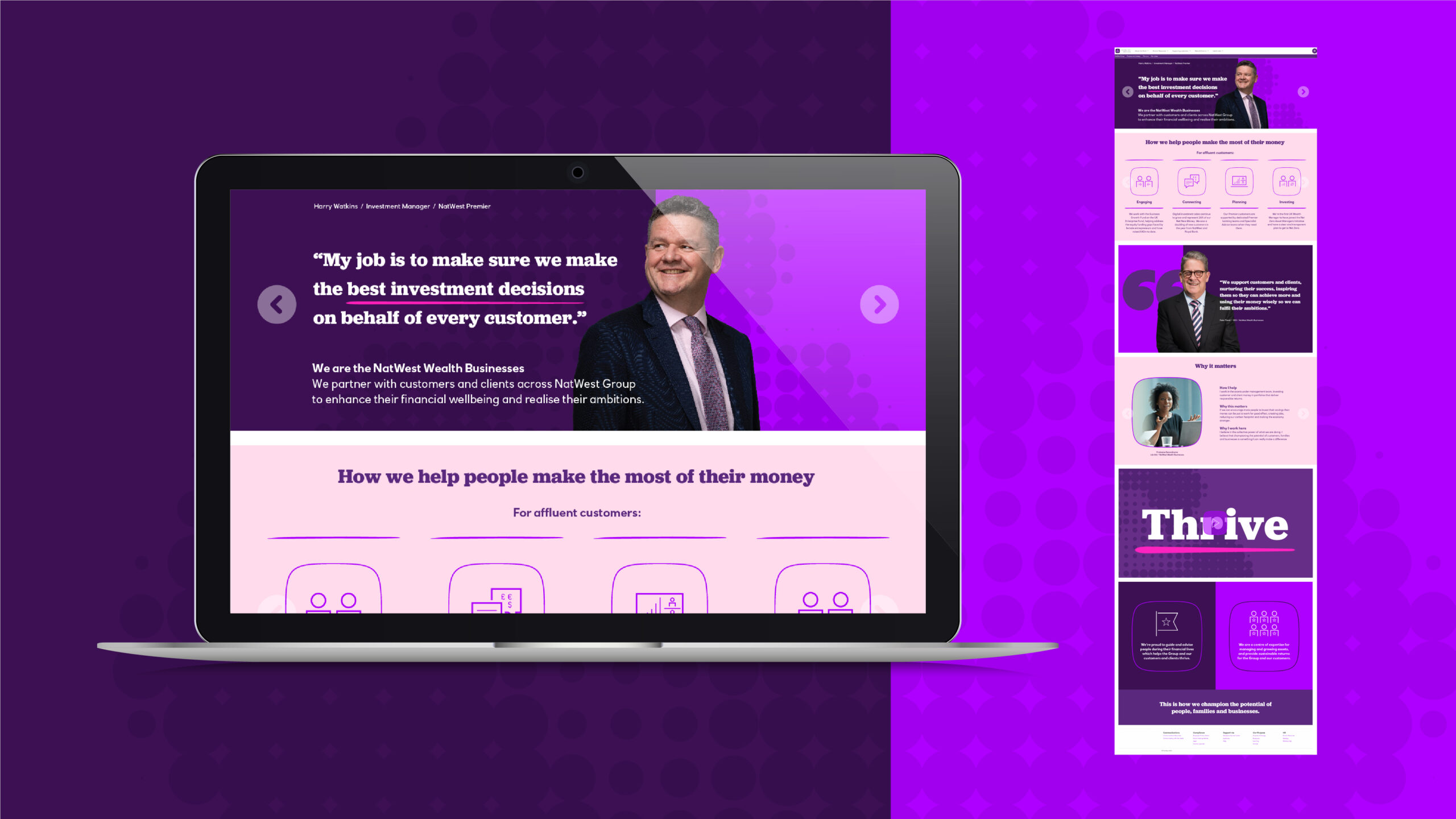 The narrative landed really well, huge thanks to The Team for your work. The 'Becoming the Best' tagline has stuck and we're following it up with a regular drumbeat of activity.
Camilla Manistre | Interim Director of Communications, Wealth Businesses
Results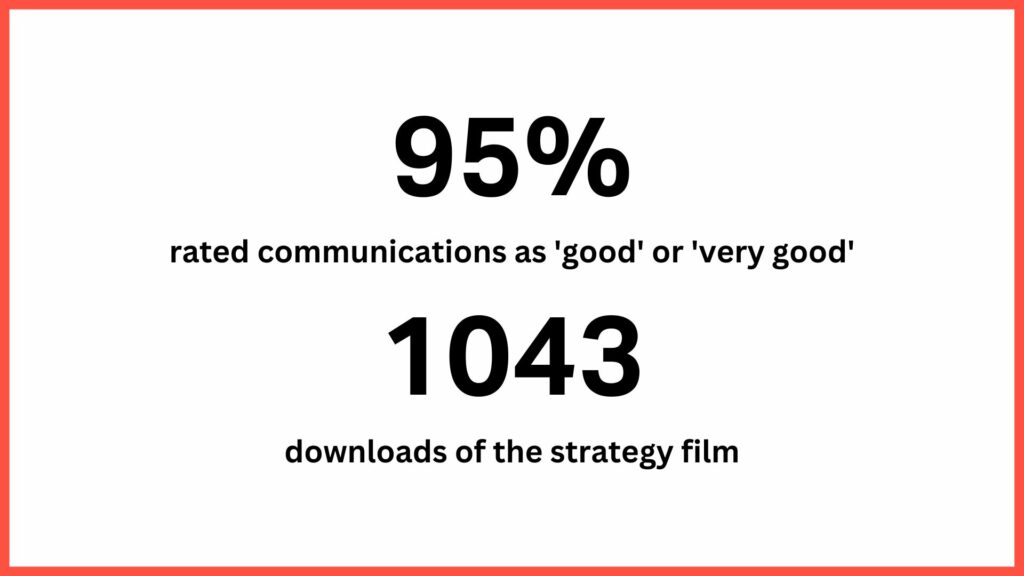 We can take your brand to the next level
We are The Team of experts.
During our forty years of doing what we love, we've developed brands for The Beatles and the NHS and looked after employees at BP and Southwest Airlines, to name just a few.
When you work with us, our consultants, strategists, writers, designers and project managers become a part of your team.
We create trust and deliver exceptional results, taking your brand to new levels of success.
We'd love to hear from you!