Donate money that would have been spent on the staff Christmas lunch to a food bank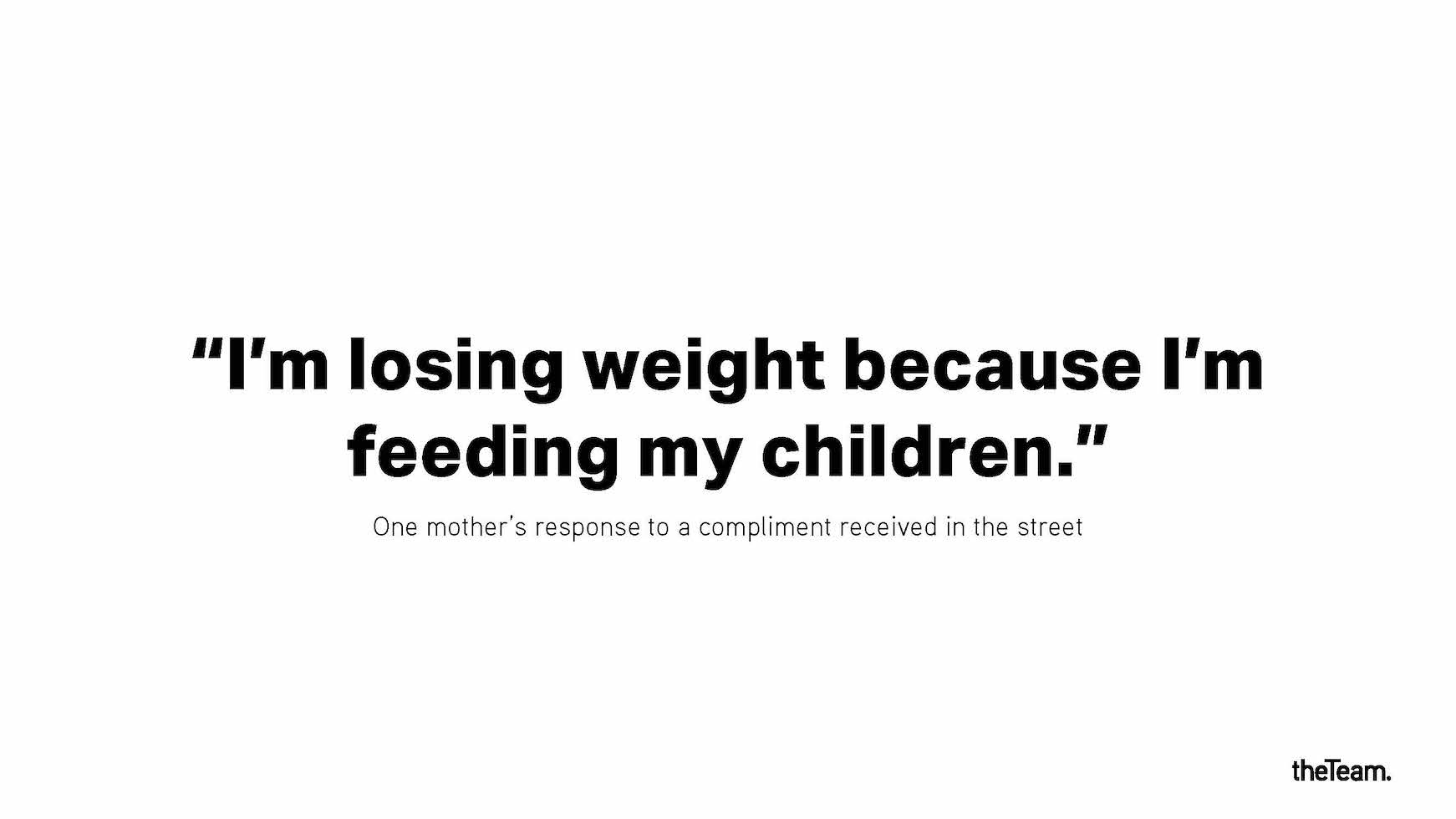 A supposed compliment to one woman in a street uncovers the reality of newly hungry people bought about in this pandemic.
The idea
It started as an idea at a little local football club in Brighton. What if we sent the money we would have spent at our annual Christmas curry to a local food bank? They quickly raised over £500 together.
It was then picked up by The Team and since then Seymour Powell, a Dutch engineering consultancy and a rugby club in Leith have done the same. We just want others to join us.
As an agency, we looked at an average of £50 a head which we may have spent on the Christmas lunch and then donated £1,500.
Why? Because no family should go hungry at Christmas. No family should have to be grateful for a daily meal.
How do I get involved?
The idea is simple. If you host an annual Christmas lunch or team event, then the chances are you can't do that this year.
Simply, work out the average per head that would have been spent; select a foodbank of your choice; and then send the total there.
We chose The Trussell Trust as they have a network of food banks across the UK and Northern Ireland.
https://www.trusselltrust.org/make-a-donation/
But you may want to choose something closer to home:
Ireland
France
https://www.banquealimentaire.org
Germany
Netherlands
https://amsterdam.voedselbank.org
Portugal
USA: Seattle
https://westseattlefoodbank.org
USA: New York City
USA: Dallas
USA: Chicago
https://www.chicagosfoodbank.org
£20 is enough to pay for one weekly food parcel for one person.
We should none of us have to be doing this in these modern times in which we live, but we are. Let's hope we can stop hunger in its tracks and make sure nobody goes #HungryAtChristmas