Good design is effective, not necessarily 'pretty'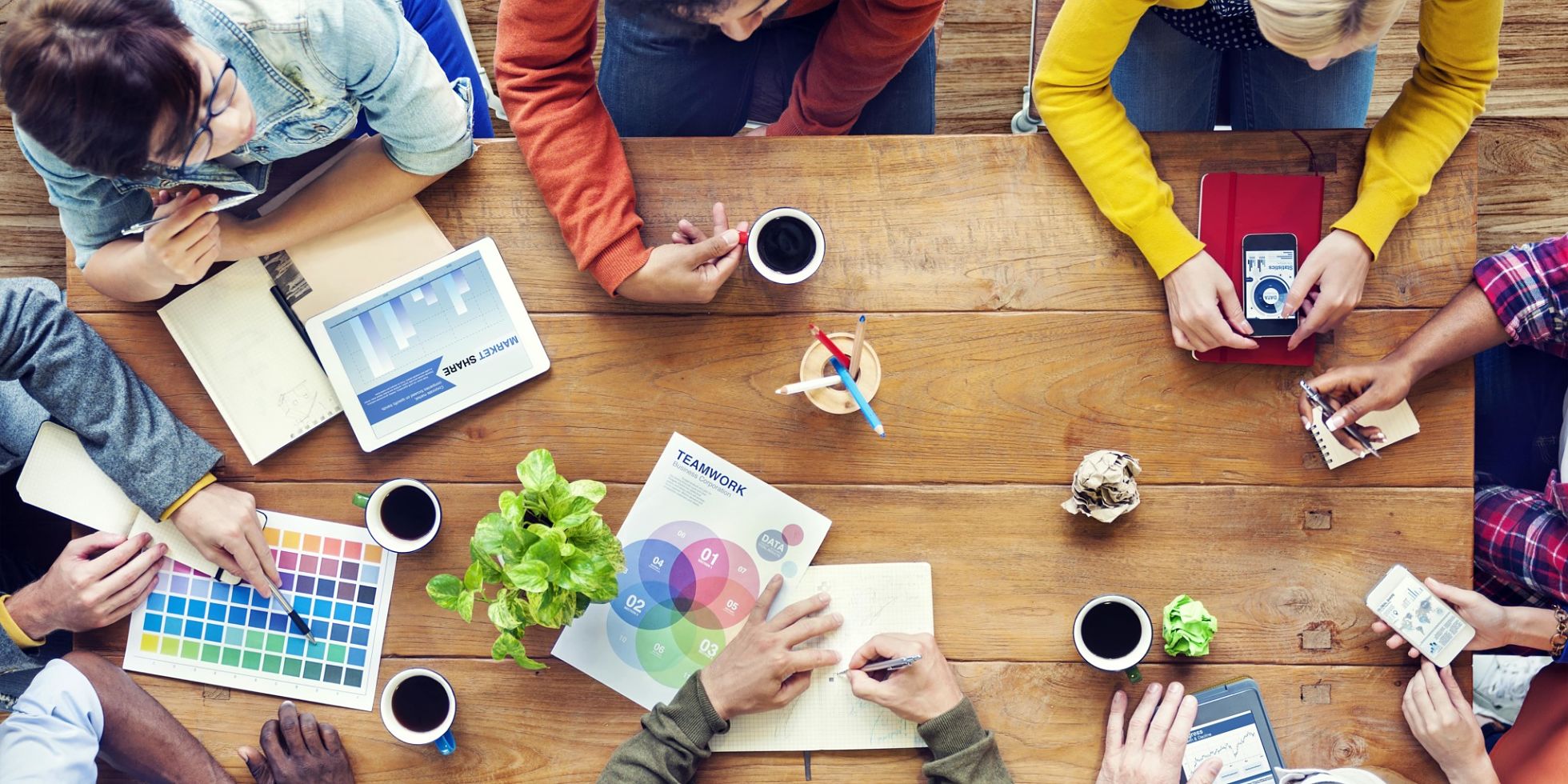 What qualifies as 'good design' may not look beautiful or interesting. Here, we'll see effective design is about using insights to either change or encourage behaviours, while always putting the customer at the centre.
Designers equate to problem-solvers.
They take a challenge or pinch-point facing a customer and rework to alleviate it or better address the customer's needs. While great design can make life feel better, it can also link up business goals with the user's needs.
Examples of good design by major brands
While Apple and Amazon are known for seamless customer experiences, let's look at how human-centric designs help brands effectively communicate with and work for customers, and ultimately, make them stand out.
Amazon's website is regarded as a premier example of using customer data to feed back into the user experience, making it better. From product discovery and recommendations through to speedy delivery, Amazon develops operations around the customer. The website isn't beautiful or aesthetically pleasing, but it's straightforward and gets the job done: it makes purchasing a product from Amazon easy. As user experience expert Don Norman said, "Good design is actually a lot harder to notice than poor design, in part because good designs fit our needs so well that the design is invisible."
Good design is actually a lot harder to notice than poor design, in part because good designs fit our needs so well that the design is invisible.
My colleague, Ant, wrote about how the wayfinding at Heathrow helped to ease pinch-points and to improve the overall experience for travellers while helping Heathrow manage huge volumes of foot traffic and maintain a good customer journey throughout the airport. While we don't give much thought to good design, we really take notice when it's lacking, resulting in groans and moans amongst those it doesn't serve well.
Good design can subtly prompt consumers to make purchases or even take advantage of their emotions and behaviours. To do this, designers must understand the behaviour they want to affect or the simple human truth they want to tap into and exploit. It sounds simple but paying attention to the problem at hand rather than the aesthetics upfront is what drives great design.
Good design is human-centred; it brings the people it's designing for into the business at the "thinking stage" of product development to work around them and their needs, rather than retrofit a design around them once it's completed. "If we hope to create something of lasting value, we need to start with what people want  – not just with what's technically possible."
If we hope to create something of lasting value, we need to start with what people want  – not just with what's technically possible." 
Companies such as The Co-op are building user research labs to test projects in the development stage. The Co-op's 'Fed Lab' shows designers how their designs are working and where improvements can be made. Keeping user research in-house enables agile working and delivery, increasing timeframes, financial efficiency and maximising the knowledge of their design team.
In defining the design brief, you must decide what behaviour you'd like to change or encourage. Is it enabling (making it easier than alternatives), motivating (motivating to change behaviour through education, incentives or changing attitudes) or constraining behaviour (by making alternatives difficult)?
How does good design utilise digital tools & technology?
The design for mobile apps and websites' are so often 'nice to have' rather than serving a real purpose – delivering a better customer experience. Design that puts the user at its heart often encourages better interactions between customers and the brand; it gets down to the heart of the crux and can solve problems effectively.
You may have noticed financial services companies investing heavily in digital touchpoints in the past few years or so to maintain relevance in the changing technological landscape. It is clear that customers expect seamless services and convenience. To address this, Barclays developed Pingit, a mobile-payment app which sends and receives money with just a mobile number – designed for convenience and used to evolve their offering to tech-fluent customers.
We've all most likely felt the frustrations of banking: cards frozen while abroad, waiting in a long phone queue to speak to a human, or felt overdraft fees and legacy security systems hamper our ability to get a simple task done. These are some of the common woes people have when interacting with commercial banking. So, why not address them head on? The fully digitised Monzo Bank, where customers are only able to use its services through an app, is solving the biggest complaint against banking: lack of consideration for the customer experience. Using the discovery, alpha, beta and live model when designing services, Monzo tests iterations with weekly user testing sessions of both users and non-users to create improvements to the app before pushing them live. Monzo even publicly shares the live roadmap of products it is building.
Atom Bank's goal is to become the world's first telepathic brand, delivering the future of banking to the masses. Similar to Monzo, the app-only Atom Bank is a young entrant that's been lauded for its user-centricity and design innovation. They've thought about the entire smartphone as an opportunity to maximise the technical capabilities to deliver a better customer experience, using Bluetooth, WiFi and location detection. Atom has integrated its UX specialists into its brand and marketing team, while linking them up with banking specialists to confirm their product and propositions not only to deliver banking services, but also to ensure this is done in a customer-friendly way. They do this by keeping the process iterative and conducting tests with wider audiences through the development process. It's revisiting the 'why'? Why do people want to access their bank accounts on the go and who are these people?
How do good design strategies focus on purpose and user experience?
When Atom re-examines the customer and what they want and how they live, they're designing an experience that address all aspects that the brand can have an impact on. While banking services largely remain the same (transferring or receiving money) across the commercial field, it's now partly the ease with which customers can use their services that makes certain brands attractive.
Brand purpose defines the reason why a brand exists, boiling down its value to society in a single statement. It can also go beyond this, showing the impact you (a single individual or a company at large) can make on someone's life. Atom Bank shows that marrying their purpose with the customer experience keeps customers at the centre of design and keeps them satisfied.
To learn more about how we can help you solve your challenge with design and creative thinking, please get in touch.