Natwest Case Study: The Cost of Working from Home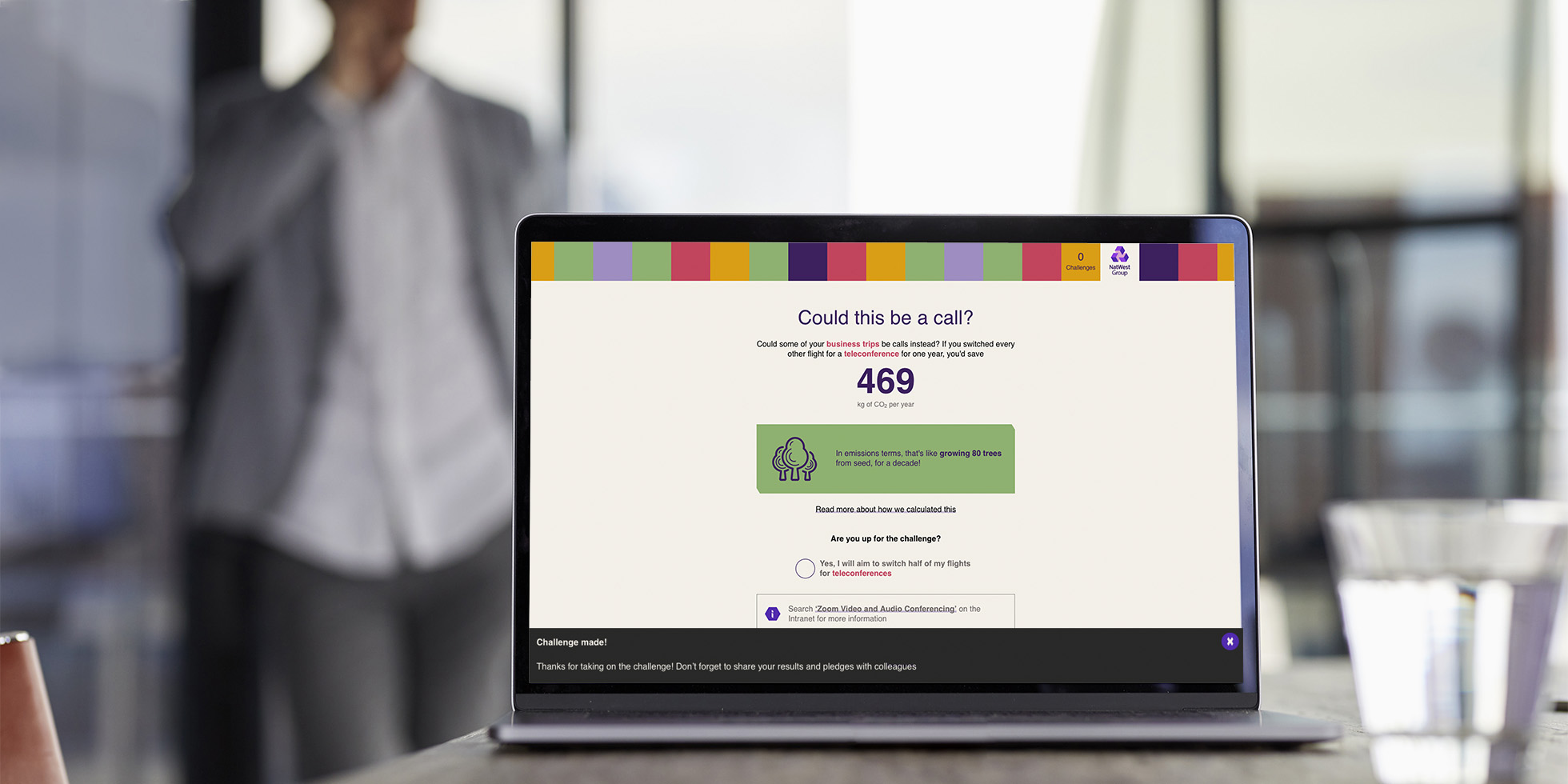 Hybrid working is creating many more pressures for employees than just having a place to work. It's wrong for senior managers (many who will be older and more likely to have that spare room that can be converted into the office) to think that everyone is in the same position. Showing empathy towards those in a different situation and tapping into the behavioural norms is so important.
While research shows that many are receptive to a new blend of workspaces – home, work and coworking spaces – younger employees will be more affected by the lack of office space, to learn on the job and to meet new friends.
For some employees, the cost of working at home is also prohibitive. Winter fuel bills will have increased in 2020/21, which is a burden on both the purse and the environment. During the winter months the environment benefits from workers huddling together in shared office spaces and making the most of one larger heating bill. When every household has its heating on – and offices too – then the energy footprint increases.
The cost of working from home was something which drove NatWest Group to ask The Team to help it launch a Carbon Calculator so that their colleagues could see what they could do to both reduce their carbon footprint, reducing energy usage, heating and the use of technology and crucially, reducing their costs.
Why is this approach to campaigning so important?
First it taps into behavioural science. In this case, NatWest Group has always been keen to highlight its commitment to creating a Net Zero Carbon business. This year, it will be a key sponsor at COP26. But, how do you win hearts and minds over in the climate change battle?
The need to work from home afforded the bank an opportunity to talk to employees about climate change but through the lens of value i.e. money.
At this point, we defer to our behavioural science experts and ask why does this work? In his book 'The Choice Factory', Richard Shotton handily document a behavioural bias known as Wishful Seeing. He documents a Harvard experiment in which two groups of children were shown coins. One group was shown the actuals coins, a penny, a dime, a cent etc. Another was shown cardboard replicas. The children were then asked to replicate the size of the coins they had seen. The children who had seen the cardboard shapes overestimated them by 1.4%. Those who had seen the actual coin overestimated them by 27%.
People do search for things they want to see. In the case of the Carbon Calculator, people are going in search of savings. It's likely that as a result when completing the calculator, they were conflicted. They wished to find savings but at the same time, they were probably also used to 'Claimed Data.'
Claimed Data is a trap we all fall into when asked to share information about ourselves. Am I nearly 6ft tall? You bet I am. Even if I am a fair way off that. When asked how much we recycle, we are more likely to claim that little bit more in order to look good. We lie to ourselves. In the case of the calculator, we wanted employees to be honest so that they could see the best savings, meaning we are more likely to get an accurate picture of how much carbon they are burning.
The lesson – when communicating with your employees about new ways of working, tap into different behavioural thinking.
If you want to talk about productivity while working from home, then try talking to them about how they are protecting their relationships with their flatmates or family when working from home – how can they better support one another.
If you want to talk about flexible work patterns and being outcome-led, then try talking with them about when the brain is most receptive to workshopping ideas. It's 11.00 – 3.00pm by the way. And, if you want a pay rise, ask on a Friday afternoon when many people are in their most positive mood.
Talk to The Team about how you communicate with your employees during change.