Rediscovering The Beatles Brand in 1996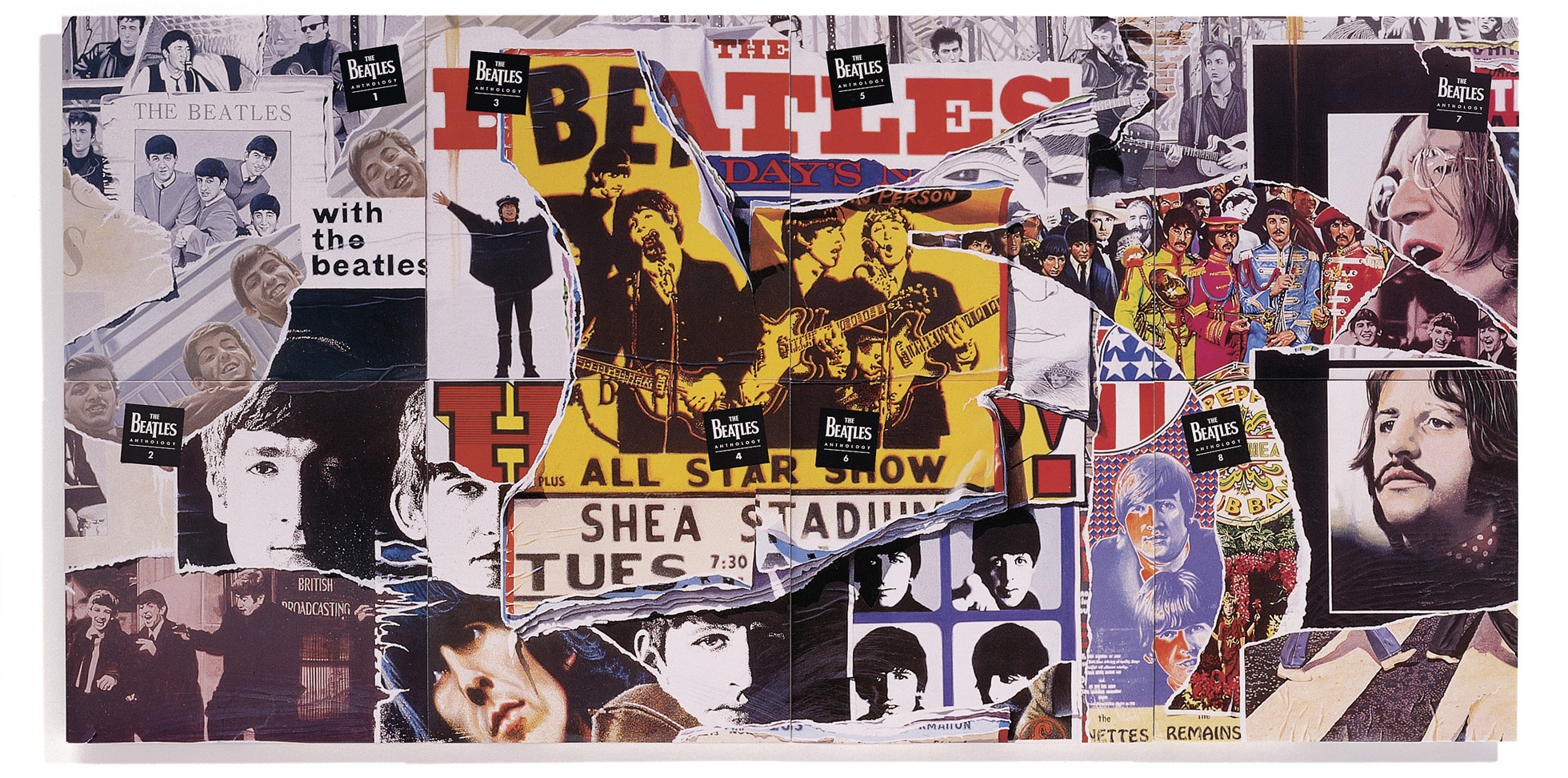 It's Euro 2020 (except it's 2021)! In the UK, for some reason we are harking back to Euro 96, the last time the competition visited these shores. Everything from Brit Pop to Gazza is being re-examined, including the relaunch of The Beatles via their anthology albums.
This has a very close place in my heart. Not just because I love the band, but also because it's a little shouted accolade of The Team. I first joined the business in 2001, and in my first day in the design studio I bumped into Ry Cooder. At the time, he was putting together album artwork with the masterful Rick Ward, one of The Team's partners from years-gone-by. The album in question, Buena Vista Social Club. To say I was star struck is an understatement. To then hear that Rick and his team – including our now Executive Creative Director, Dave Recchia – were responsible for The Beatle's artwork on not just the Anthology, but also 'Live at the BBC' and the soon to be release '1' album had me salivating.
One might be forgiven for seeing this as a one-off, an anomaly drawn from Rick's incredible contacts in the music world (he also looked after some of Macca's other releases), but it has been followed down the years by hits of a different nature – the Comic Relief Brand Guidelines; the roll out of a consistent set of Brand Guidelines for the NHS; the cultural reset of BP after the Gulf of Mexico disaster; the rebrand of Rightmove, probably one of the most visited websites in the UK today.
All this experience has been essential in giving my Team colleagues the grounding needed to execute big projects all out of one studio in London. I'm lucky to be surrounded by a one-city agency with a global mindset. It's led us to work with clients based in Dallas, New York, Amsterdam, Lisbon and Mongolia. Yes, Mongolia.
Ry Cooder and The Beatles taught us to think globally. Peering at Rick's work on the Buena Vista social club The Team here in London were asked to imagine the back streets of Cuba – to explore with their minds. Thinking about how should select the handwriting that would appear on the front of 'Live at the BBC', The Team were asked to manage the stakeholders (at the time George, Ringo and Paul) very carefully. In the end, none of their handwriting was selected, but it took careful stakeholder management. And, in rolling out the '1' artwork globally and releasing it at the same time, it took detailed and careful brand management. Explore, Care and Together. The Team values in action.
Note to Gareth Southgate: explore, care and together. Not bad values to consider as a team.