Where effective service design meets the trade counter to help Wolseley's customers 'achieve more'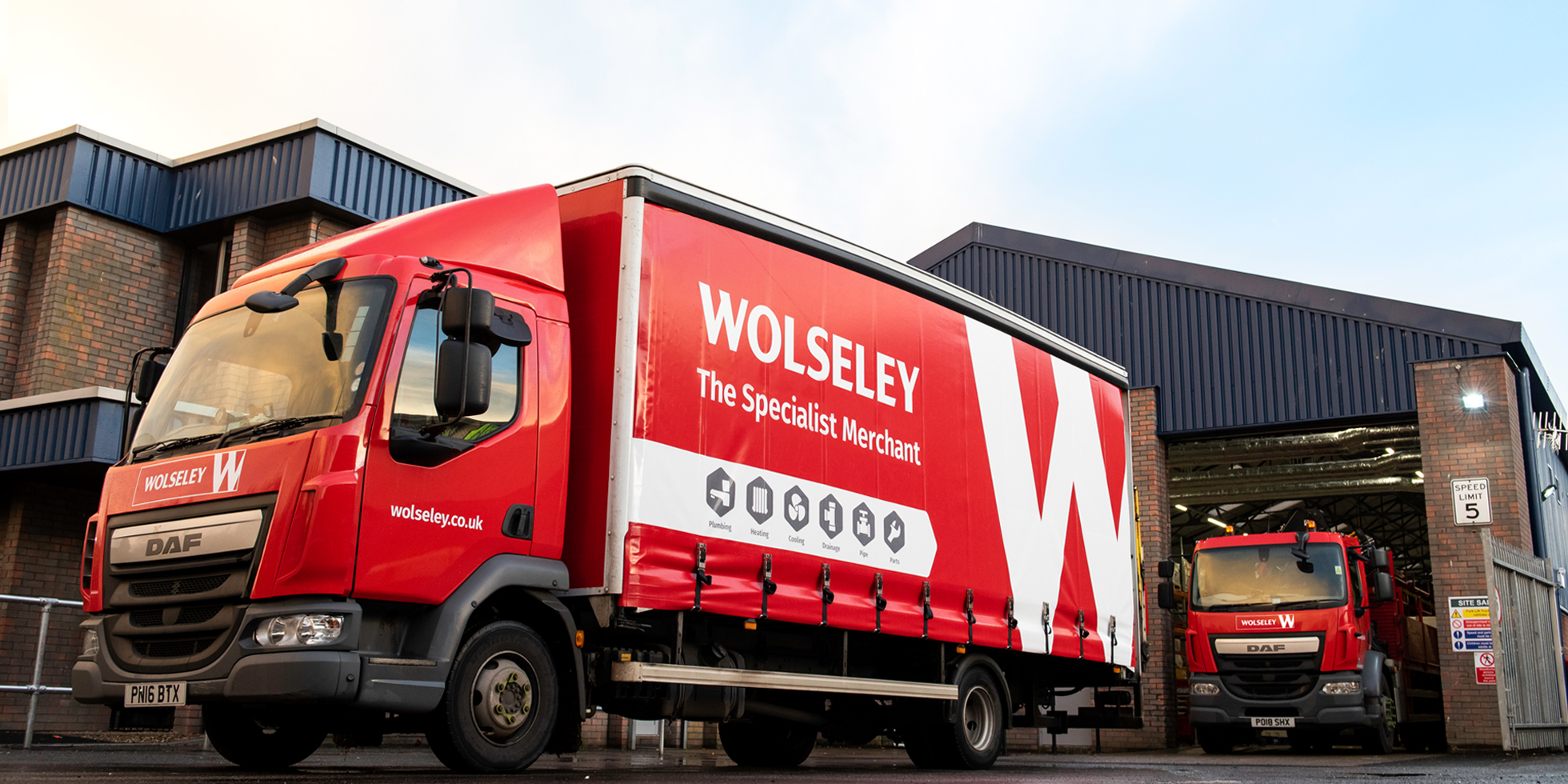 Wolseley is the UK's largest plumbing, heating and cooling trade specialist. When they brought together their plumbing, heating, cooling, drainage, pipe and parts 'Center' brands under one name, they saw an opportunity to reinvent their service design and the way their branches work.
This initiative was all part of a wider transformation programme that has seen Wolseley make a significant investment in the service design of their logistics and distribution network, to meet the very specific needs of a variety of different types of trade customers. It involved reworking their warehouses, in-night delivery network and local 'final mile' deliveries. All to ensure that a customer was never more than six miles away from the products they needed. It brought together one Wolseley business with one transaction platform that required a new e-commerce website and introduced 'sign-on glass' technology to their branch and delivery networks.
A new brand was needed to signal the recently blended business and the transformed customer experience. And The Team was on-hand to help them define and articulate a new customer promise, brand positioning and visual identity – developed to help their customers 'achieve more'. It's a brand built on a customer promise that ensures that the stock their customers need is always available when they need it – in order to help them get more done in a day. And ultimately to help Wolseley become their trusted first choice specialist merchant.
So, what does 'achieve more' mean for Wolseley's network of around 500 trade branches? We proposed that it was actually about helping the customer navigate their new branch format more effectively. So, we took some basic wayfinding principles and combined them with information design to create a set of key principles that tracked some simple customer journeys. In a sector where point of sale and promotions are important tools for driving sales, it was equally important that Wolseley customers could easily get what they needed from a branch quickly and efficiently. Because when Wolseley achieves more, their customers also 'achieve more'.
Here's how we addressed some of the key branch touchpoints with 'achieve more' in mind:
Service design: Make it visible from the van
First of all, it meant making the branch easy to identify. Thankfully the new Wolseley brand had two really strong visual design elements – a strong red brand colour and a prominent 'W' symbol. But we also needed a modular sign that would fit a small industrial unit to a mega shed. So, we developed a simple, bold panel sign that would be made available in S, M, L and XL dimensions.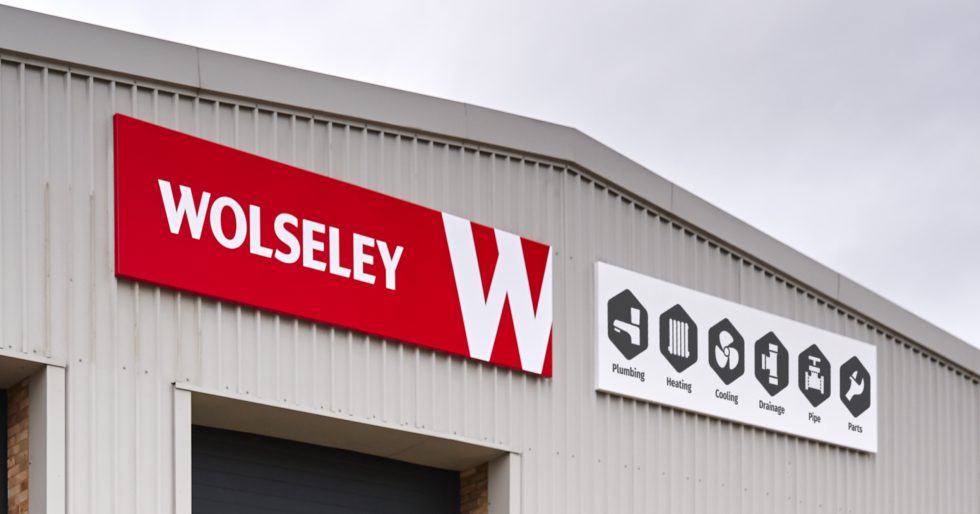 Service design: What's in-store
To accompany the large red W fascia, we developed a system of icon signs to help customers identify the types of products available at any given branch, as traditionally, some Wolseley branches specialised in plumbing and heating, where others specialised in cooling or pipe products.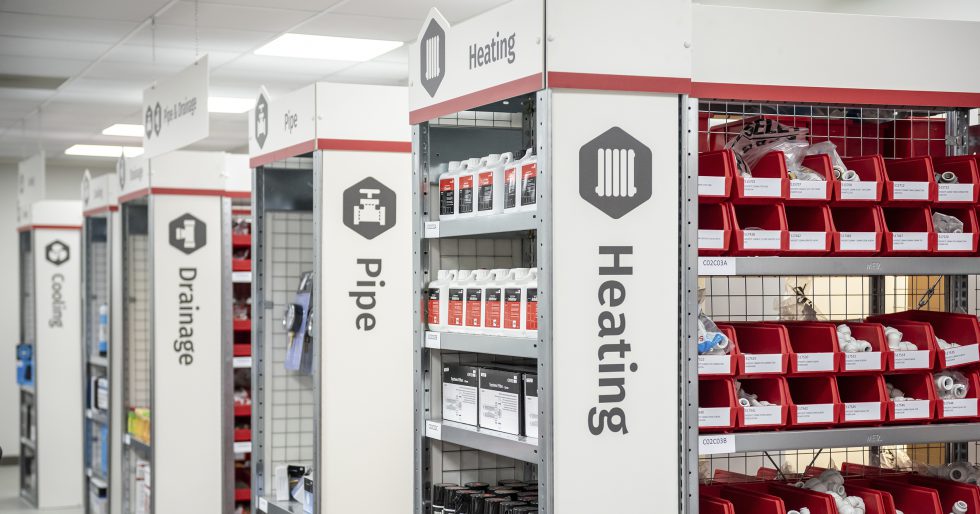 Service design: Red hot spots
One of our watchwords was intuition. In the same way that London Underground specifies new stations where tube passengers intuitively know where they are going thanks to the layout and design of the space and minimal signs, we wanted Wolseley customers to equally instinctively identify where the key points of the branch were located.
It would have been tempting to flood the whole branch in the Wolseley brand colour, red. Instead, we decided to give red a purpose by using it to pick out 'hot spots' in and around the branch. They were identified as:
Entrances
Speedy collections counter
Information point
24-hour locker for out of hours collections
We reserved the use of red for these areas only, specifying neutral tones of grey for all other parts of the branch. For example, each entrance would have a prominent red architrave surround, and the only counter picked out in red would be the one nearest the door for pre-ordered speedy collections – for those customers simply dropping in to pick up their already purchased product.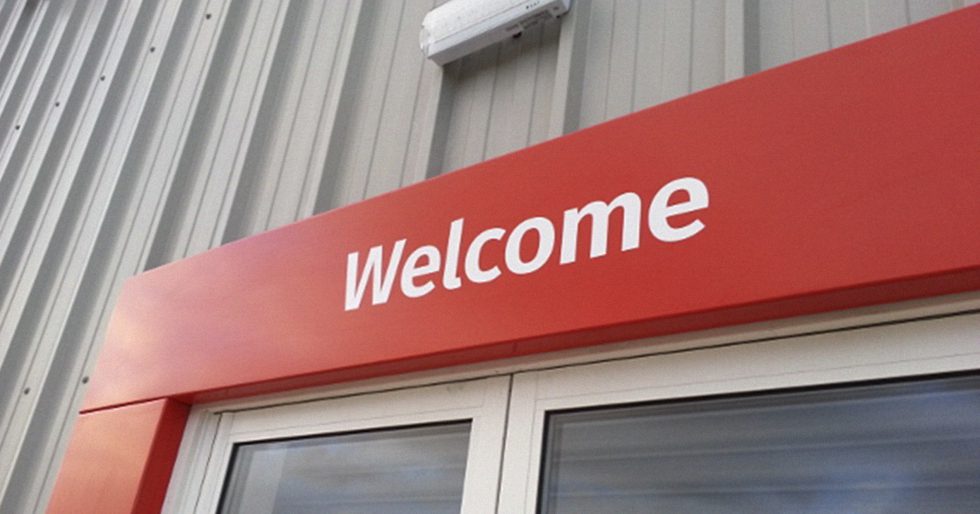 Service design: Being bold
A system of bespoke icons was also developed to help customers readily identify the trade counters and pick-up options. Where the current icon design trend is for fine delicate lines, we wanted something bolder, stronger and more purposeful for Wolseley.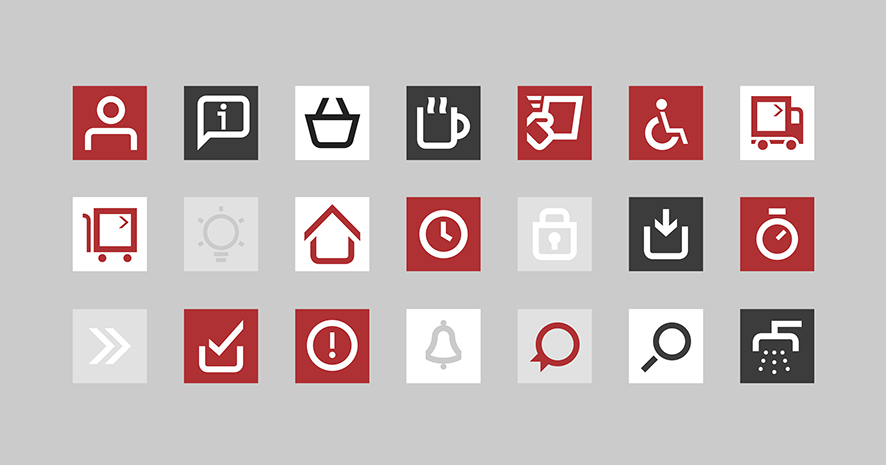 Service design: Quick cuppa?
Wolseley saw the opportunity to install an information point in each branch where customers could talk to one of their specialists over a tea or coffee. This prominent red bench was designed to be a place for customers to take some time out to check emails, browse Wolseley online on tablets, and catch up on all the latest offers on a large display screen or from their printed newspaper, 'Deals'.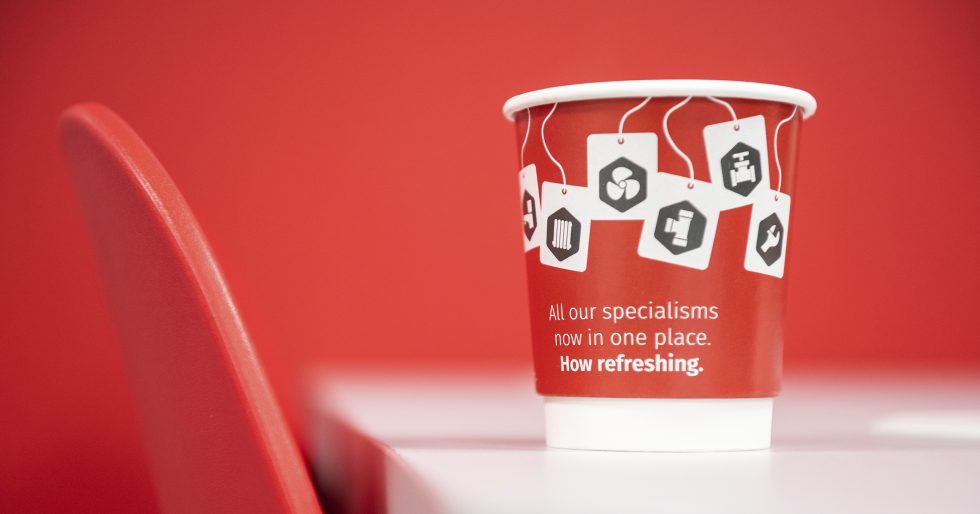 Service design: Specialist zones
To reinforce the specialist products available in each store, a gondola shelving unit was assigned to each category, signed with a large hexagon icon suspended above each bay. The same hexagon icons on the fascia outside are worn with pride as a pin badge by colleagues to signify their individual specialisms.
Service design: The Specialist Merchant
As well as being a brand that can be relied upon to have all the right products readily available in-stock, Wolseley has a strong relationship with their customers built on trust. Their customers rely on Wolseley to help them find the right product or component for a repair or installation. And Wolseley's branch colleagues have a wealth of invaluable trade knowledge and experience that customer's really value.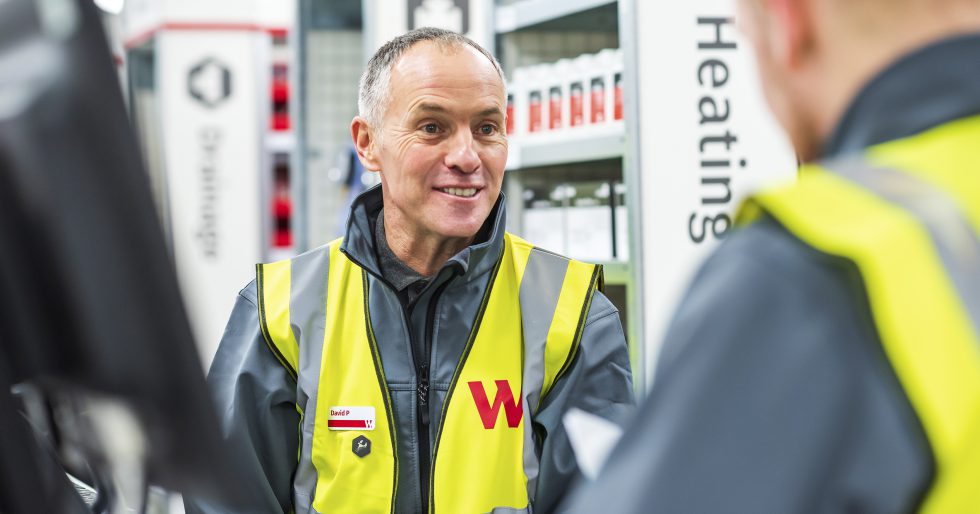 Service design: How is it working?
After the format had been piloted in a number of small, medium and large branches, Wolseley decided to roll out the new brand across the entire estate to ensure the new name and customer offer was consistently applied. Some branches received the 'gold standard' branch format refurb, with others to follow on in time.
And although some adjustments have been made here and there through discovery and learnings, the basic principles of the new branch format continue to be implemented across the entire Wolseley estate – providing a fresh, engaging and more effective trade counter experience for their customers.