English Heritage
An award-winning digital user experience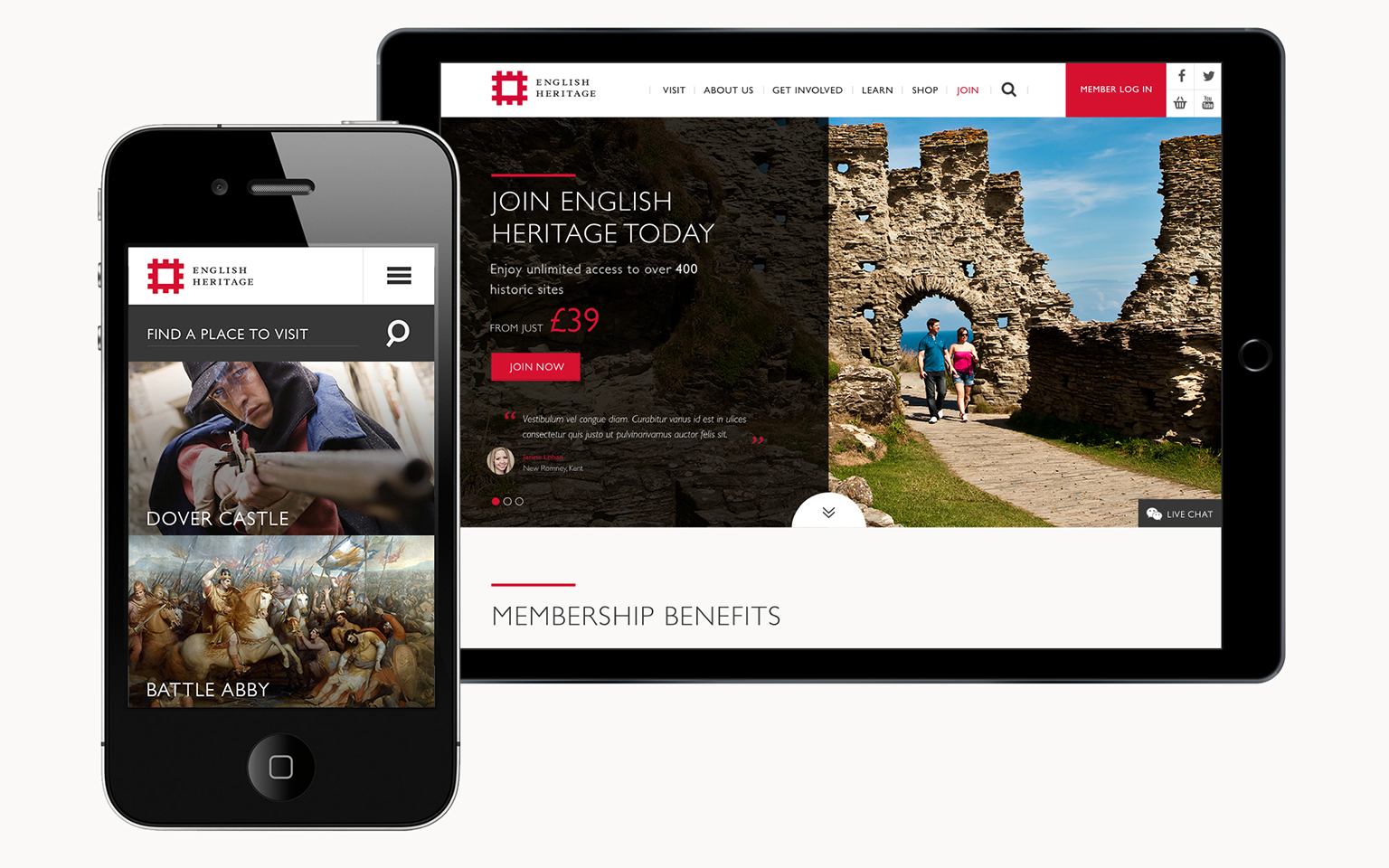 Challenge
English Heritage became a new public charity in 2015, tasked with caring for the historic properties in the National Heritage Collection.
The business plan required significant growth in admissions and membership income, with additional targets around commercial activities.
We were tasked with creating an effective website for the charity, which would be central to helping achieve these objectives while also communicating the breadth of content, products and services covered by the new charity.
Approach
• The new digital brand and website needed to help English Heritage communicate a sense of time, place and wonder to the general public.
• We recognised that visitors to English Heritage's locations had a wide range of needs, and personalised content would be needed to encourage increased visitor numbers.
• We worked in collaboration with English Heritage to identify their customers' different user journeys. This enabled us to define an engaging digital content strategy and tone of voice for each target audience, and to deliver relevant and seasonal content to the right user group, at the right point in their journey.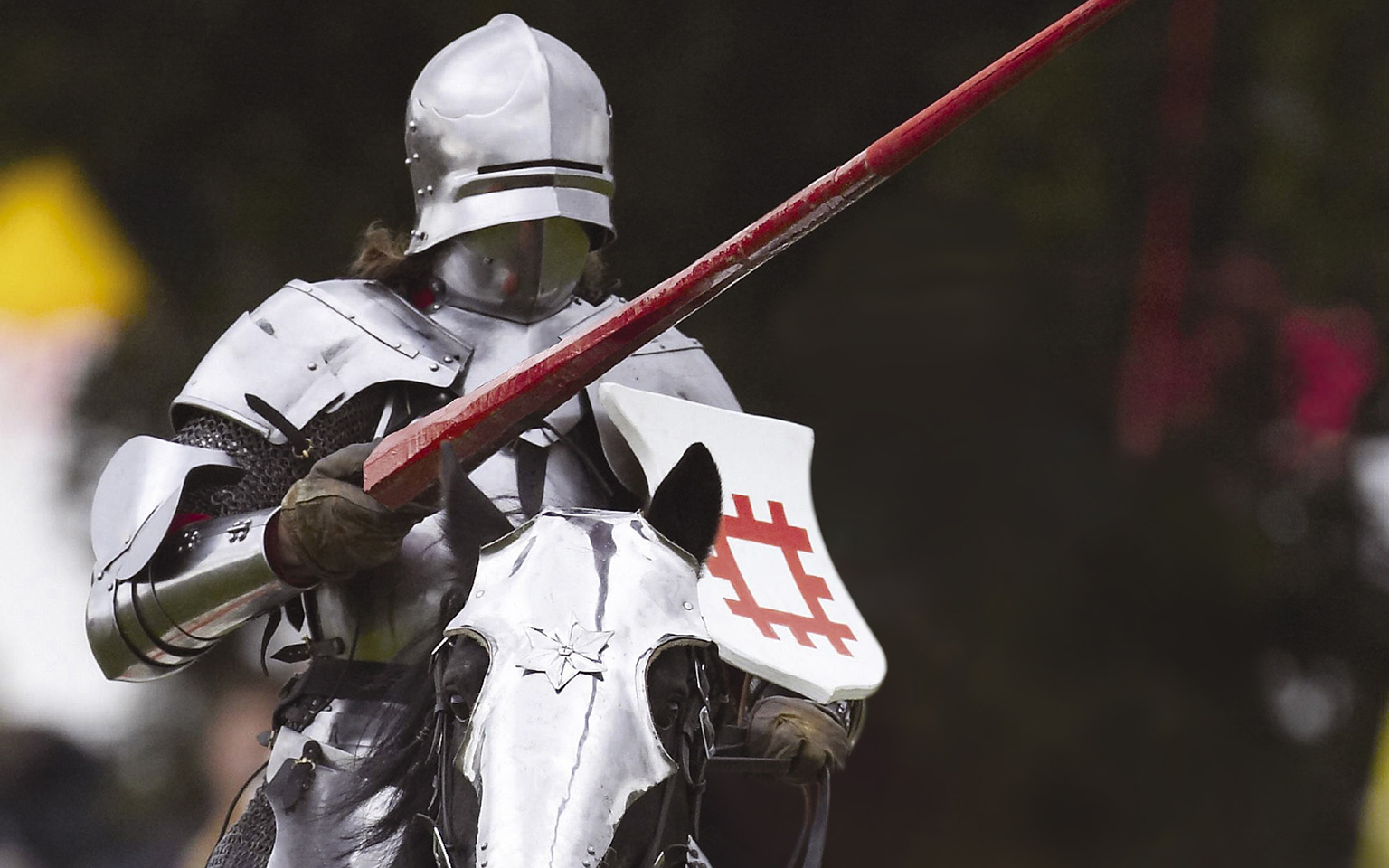 Strategy
We recognised visitors' need for personalised content, so while attitudinal segments led the digital design content, user journeys were identified against three task-driven personas: child pleasures; culture seekers; and experience seekers.
We carried out workshops to understand the needs of each persona, which were then user tested to identify the direction for the site structure and content.
A two-week agile design sprint with English Heritage's development, strategy and content teams identified the content needed to cater for all the different audiences. We also considered how to present the wide range of activities and opportunities available at each of English Heritage's different locations, and made it easier for people to locate the sites near them.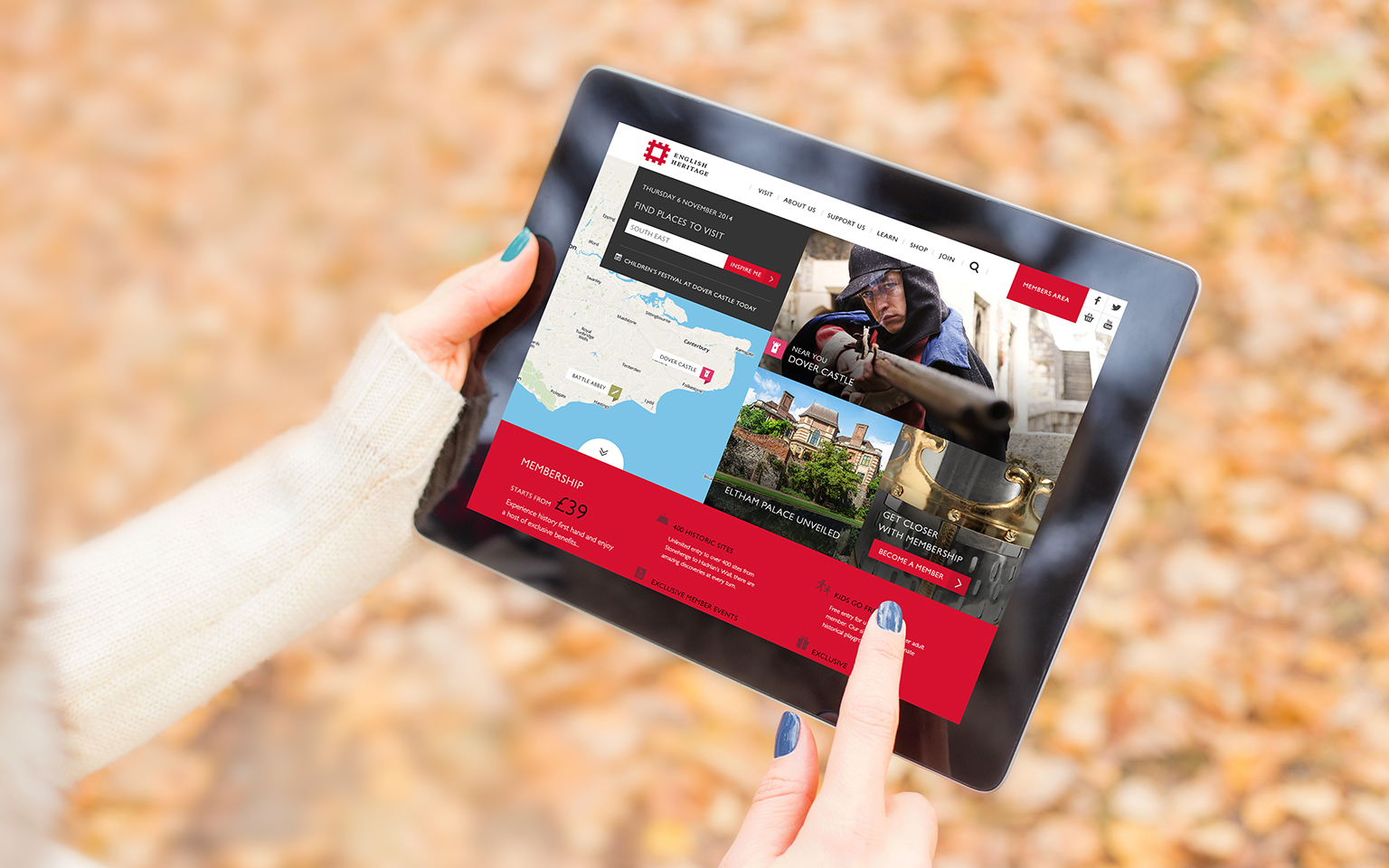 Work
We created a lasting online presence with a new digital brand and a flexible, intuitive, mobile-friendly website – all built around audience insight. The new site consolidates English Heritage's 438 sites into one aspirational digital experience.
The modular, flexible page design reflected the new strategy, proposition and purpose, promoting the membership offering and attracting the identified target audiences.
We created a more engaging experience with user-friendly navigation, establishing global design principles on structure, pace and interactions to ensure consistency across all digital touchpoints.
The modular approach allowed for flexibility in page structure and design, also allowing for seasonal messages along with tailored landing pages for various campaigns through the year. A simplified navigation and a personalised home page, based on user location, provided for targeted marketing and helped to drive up visitor numbers.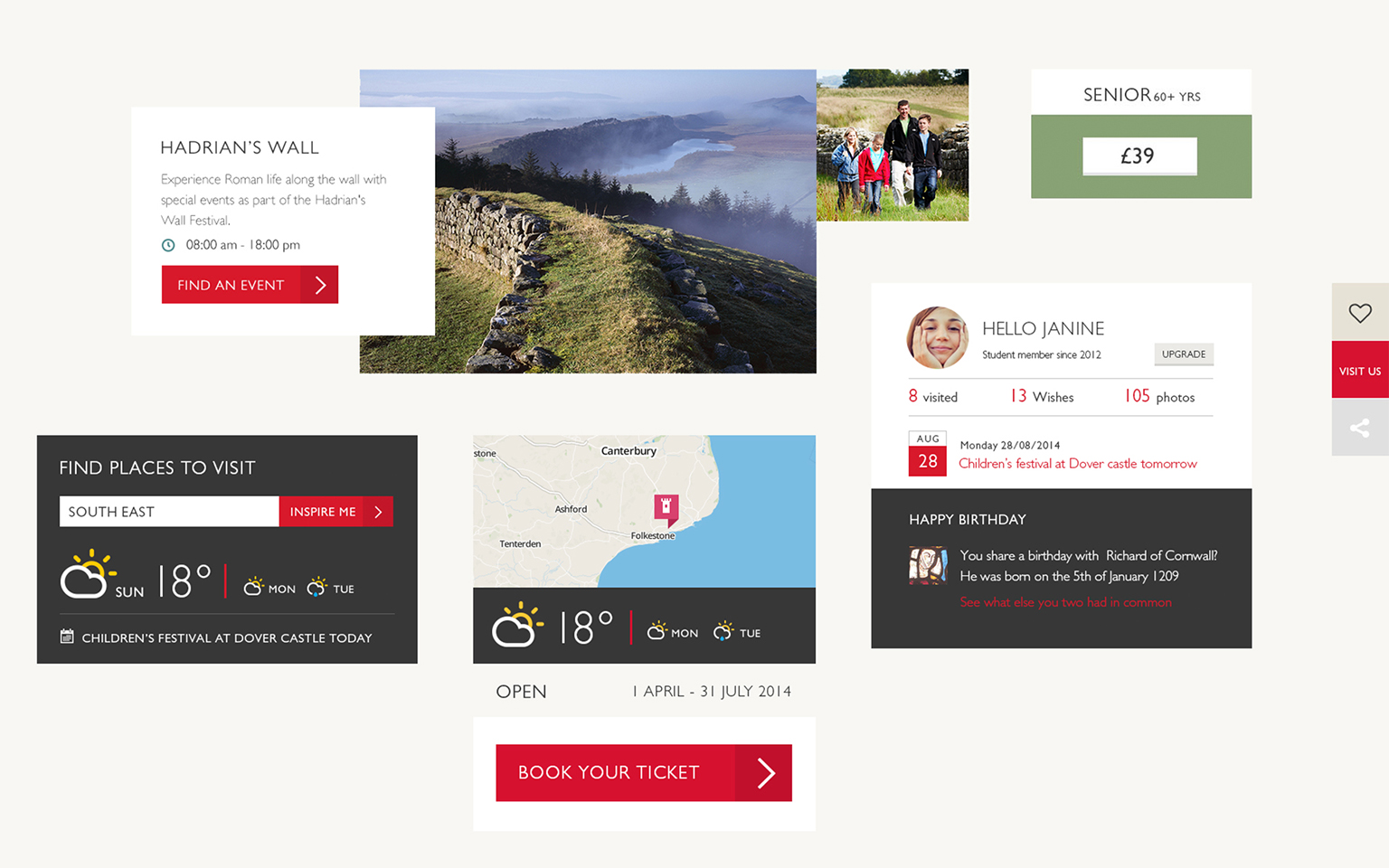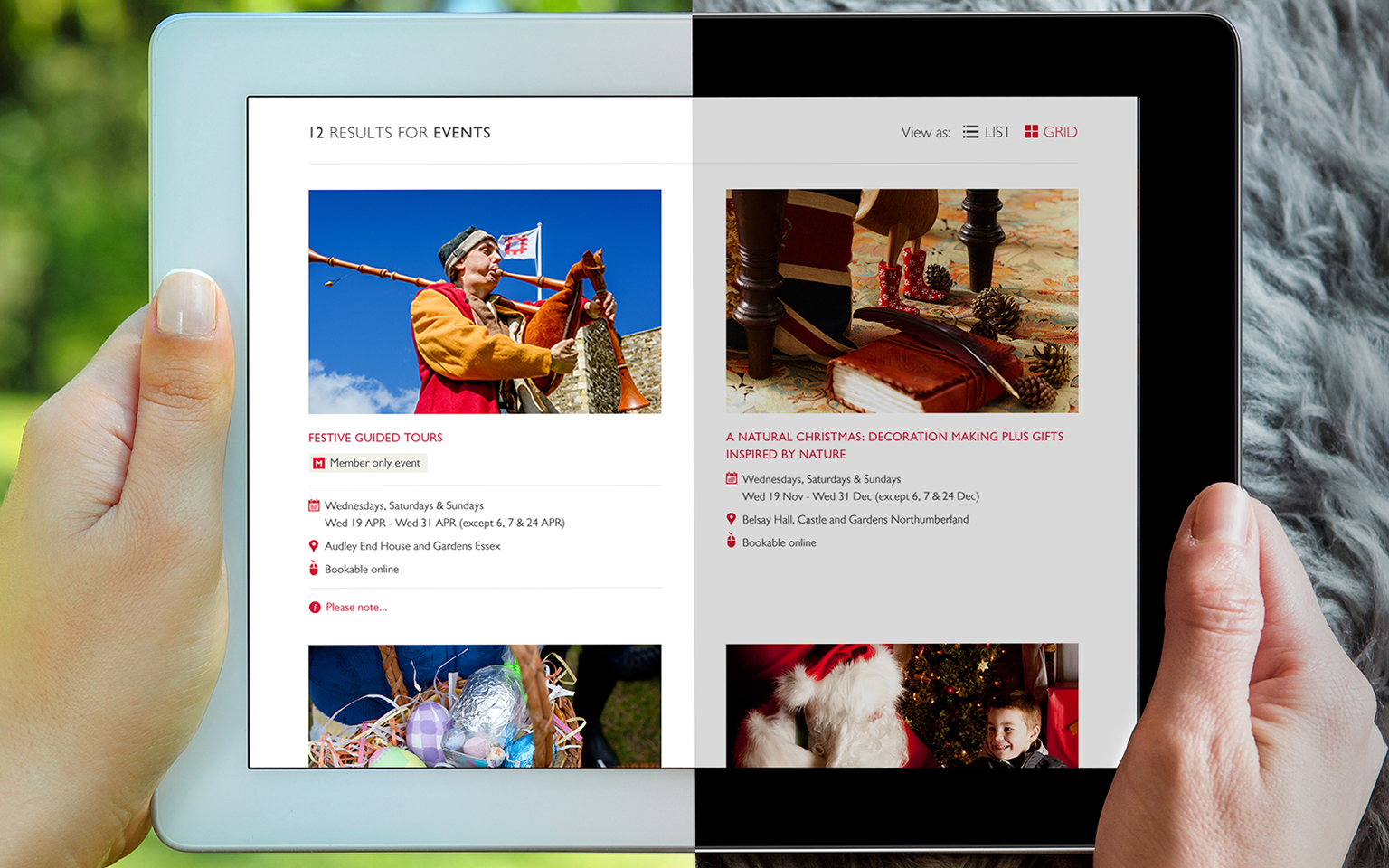 Awards
UXUK Award Winner
Best Entertainment & Leisure Experience
The Team played a major role in the development of English Heritage's first 'responsive' website to coincide with our launch as a charity. Their collaborative and respectful way of working made the relationship particularly rich. And their understanding of brand and UX was especially impressive. They lived up to their promises at pitch and consistently met or exceeded our expectations.
Luke Whitcomb, Marketing Director at English Heritage