Battle of the brands: Battersea vs. RSPCA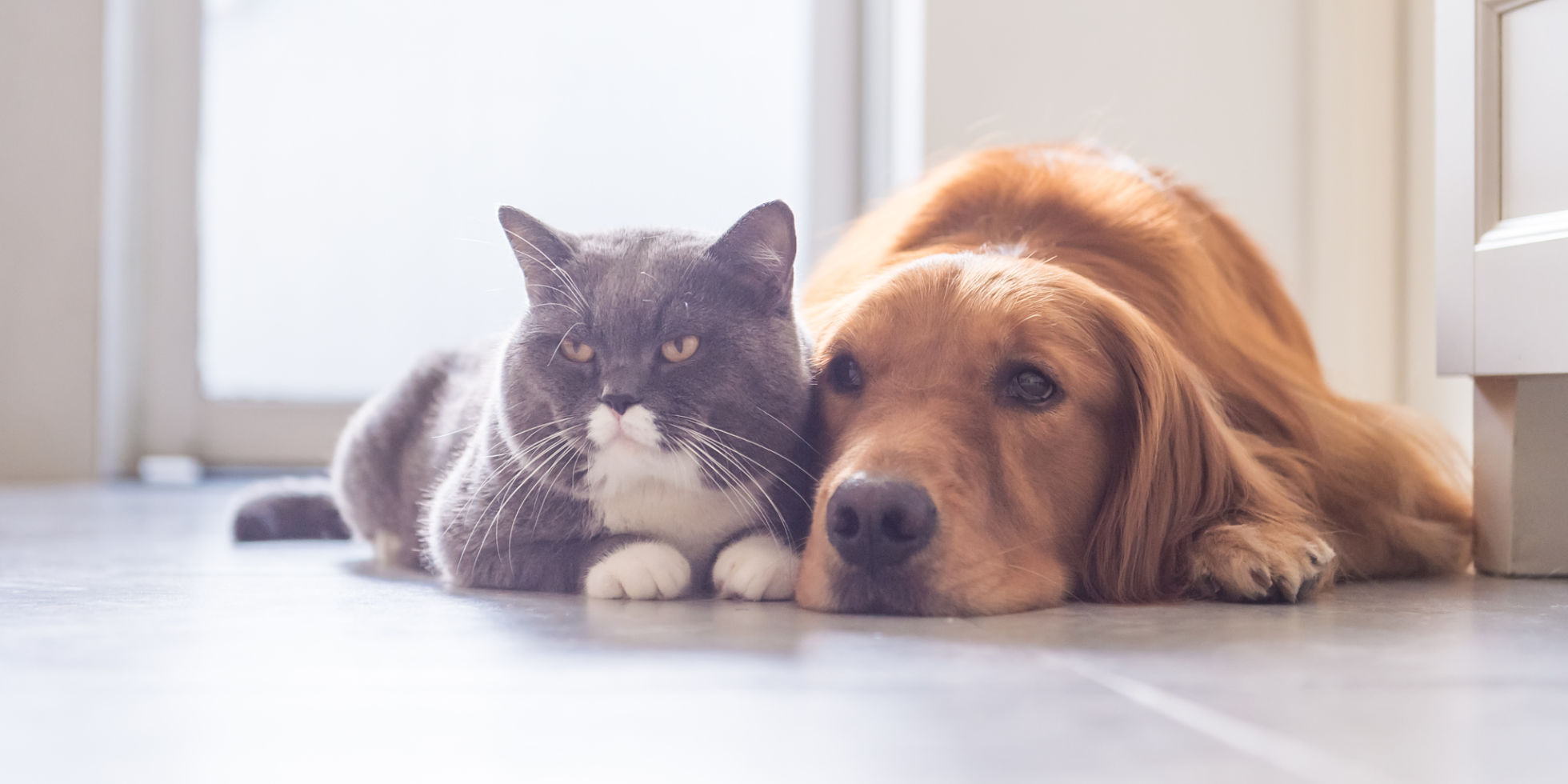 Dan Dufour discusses two recently refreshed animal welfare brands: Battersea Dogs and Cats Home and the RSPCA.
I've spotted two well-known animal charities activate refreshed brands last week. So here are my initial reactions.
Battersea Dogs and Cats Home has a new vision that every dog and cat should live in a home where they are treated with love, care and respect. But the new brand is less cuddly and more campaigning in nature: "Champions of vulnerable dogs and cats – determined to make a lasting change".
In many ways the identity, with a surprising new upper case font, matches their new values of excellence, determination, respect, integrity and commitment. But I struggle to see how the paint splotches, or fingerprints, from their new logo extend to the look and feel on their website.
The new website is well executed and fundraising friendly, with good data capture to drive supporter acquisition. Thankfully for me the personalities of the cats and dogs they care for still shines through despite the tougher exterior.
The new brand has been activated with a series of short films of feline and canine journalists reporting on their rehoming stories, which I caught on the big screens at Victoria station. A smart move knowing how much us animal lovers love their cute creature content.
See more here: https://www.battersea.org.uk/
The RSPCA brand has been seen by many as authoritative, even police like, for a long time now. Its hard stance on campaigning has left supporters cold or cautious. The brand has taken a battering in the Charity Brand Index as a result. So it is no surprise to see them add a heavy dose of 'kindness' to inject more warmth into the brand: "It takes all of us to create a world that's kinder to animals".
The new brand positioning is supported by a well-executed new TV advert, featuring acts of kindness for animals great and small, with a free guide to animal kindness to fuel acquisition.
The strategy is robust and what the brand needs, but hasn't been carried through to the identity fully. New photography of acts of kindness helps the brand feel more approachable and caring, and the typography has some interesting quirks and curvature. But the predominance of navy blue, and a logo that looks much like a coffin, holds this brand back.
Now I know a brand is much more than just a logo but the book Logo Life, Life Histories of 100 Famous Logos, demonstrates how you can subtly evolve logos to keep up with the times, rather than throwing the baby out with the bath water. If nothing else, the accessibility of the logotype could be vastly improved. WWF is a great example, as they have evolved and redrawn their panda symbol to stay contemporary.
See more here: https://www.rspca.org.uk/animalkind
So which brand would I turn to for rehoming or to make a donation first? Well, having previously worked on Blue Cross's brand I'm a brand loyalist. But if pushed, braver Battersea has the edge for me by more than a cat's whisker.
I'll be watching both brands with interest as they roll-out further.