Using photography to capture emotive stories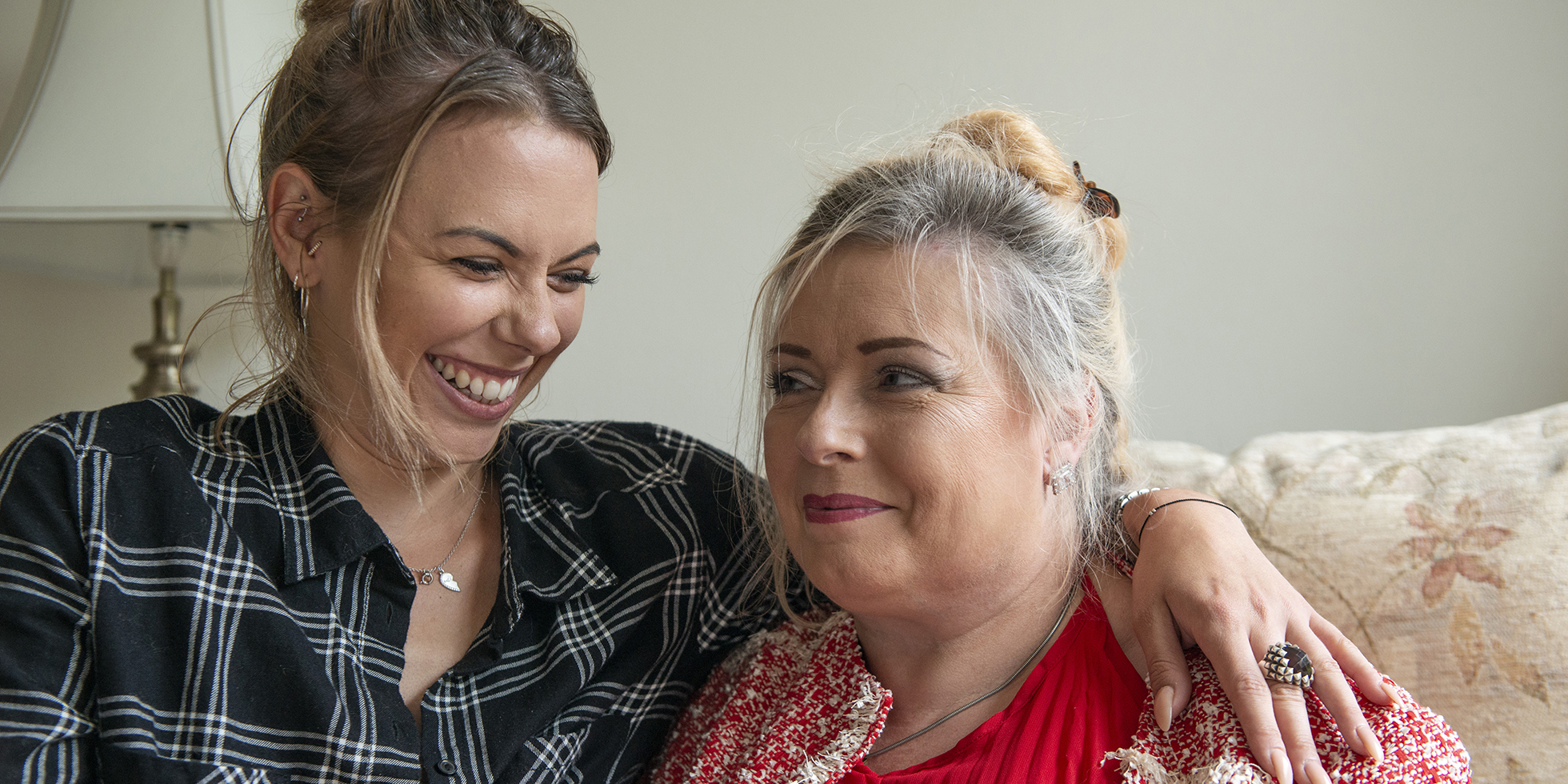 Photography is widely accessible and a powerful tool to challenge misconceptions and raise awareness. Photographer Kayte Brimacombe discusses how she goes about capturing storytellers' images to connect with viewers, shift their perceptions and remind them of our shared humanity. Kayte, has worked with Scope in capturing the emotive stories of disabled people.
Being photographed can be a vulnerable experience. The storytellers I collaborate with are allowing themselves to be witnessed, to bring to mainstream attention what it's like being them. Through collaboration we hope to shift perspectives, to make a connection with the viewer and remind them of our shared humanity. It is our job as photographers to capture, with integrity, the life we have been given access to. This is an intimate encounter and requires both the photographer and storyteller to be open with each other.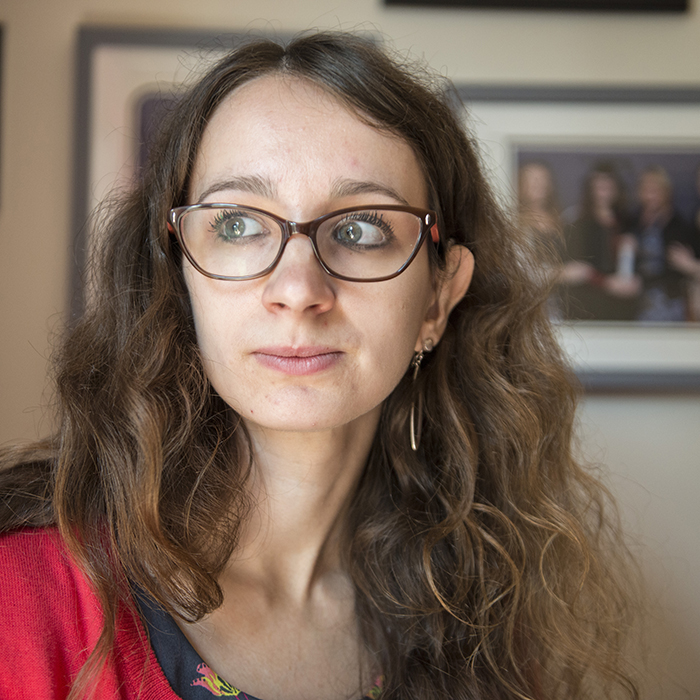 I approach a shoot with this in mind. Each person is a unique individual, they are not in any way defined by their disability. I try not to make assumptions; each meeting is unique. Listening skills are as important as photographic skills. I am also a psychotherapist and I believe this training complements my photographic practice.  We are building a relationship of trust with one another and I consider it a privilege to be witnessing this individual's narrative.
I generally spend the first 20 to 30 minutes hearing their story and getting a sense of how we can collaborate to make the images we need to capture. I like to ask the storyteller what kind of activities they enjoy and what a typical day is like for them. If I can, I like to capture relationship shots as I love the authenticity of the responses when people interact with family, friends or even pets. These are generally the most emotive images.
As a documentary photographer I am interested in the reality of daily life as it unfolds, but there are times when some gentle staging is required. This is generally to maximise the available light as photographically this is so important. I may ask the storyteller to move to a different location, to shift position, turn their head, to look directly at or away for the lens. This is a collaborative process and suggestions are just that. No one is asked to do anything they find uncomfortable.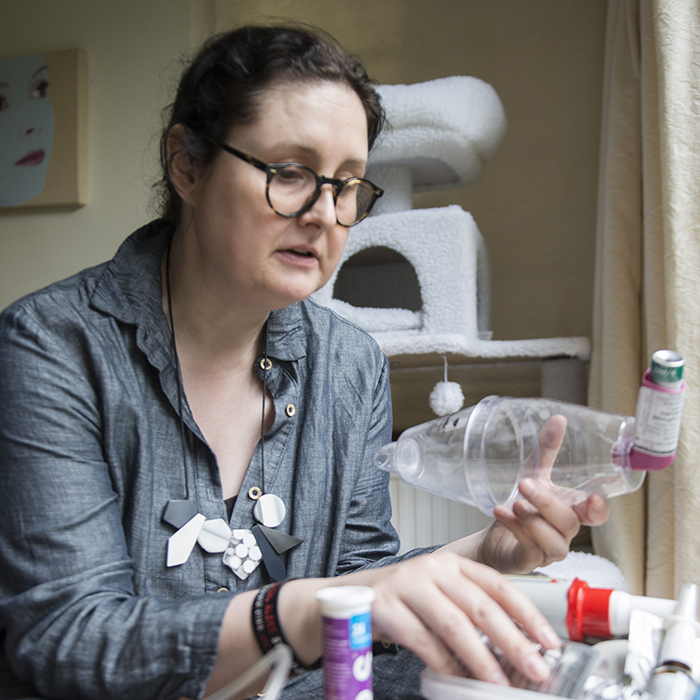 I am very aware of how exhausting being photographed can be, so we allow for lots of breaks and chatting with the camera down in-between. Often the down time is quite creative and more ideas for locations or scenarios emerge. The key aspect to stress is that this is more of a dialogue then direction. I am not just grabbing a shot. I am in conversation with the storyteller, the relationship is not photographer/subject but more fluid and reciprocal. As we are working I show them the images at the back of the camera and get their ideas and opinions.
My work has developed in such a way that most of the people I photograph have experience of being vulnerable and at the fringes of mainstream society. Their stories often include being disempowered and rejected. Photography is widely accessible and a powerful tool to challenge misconceptions and raise awareness. It can also restore dignity and remind people of their intrinsic value.
Scope's new visual identity, developed by The Team in collaboration with Scope, uses accessible design to inspire a movement – to end disability inequality and achieve everyday equality for every disabled person. Take a peek at this new game-changing brand.
Download our inclusive design poster – designing with accessibility in mind
Kayte Brimacombe began her photographic career in the late 1980s. In 1991 she was the first winner of the Tom Hopkinson Memorial Award and subsequently worked as a staff photographer on The Independent, covering news, features and portraits. In 1992 she was a joint winner of the Magnum/Network agency initiative and later that year joined Network photographic agency. Regular freelance clients have included Marie Claire magazine, The Independent on Sunday, The Telegraph and a number of NGOs and charities.