Showing Crimestoppers' caring side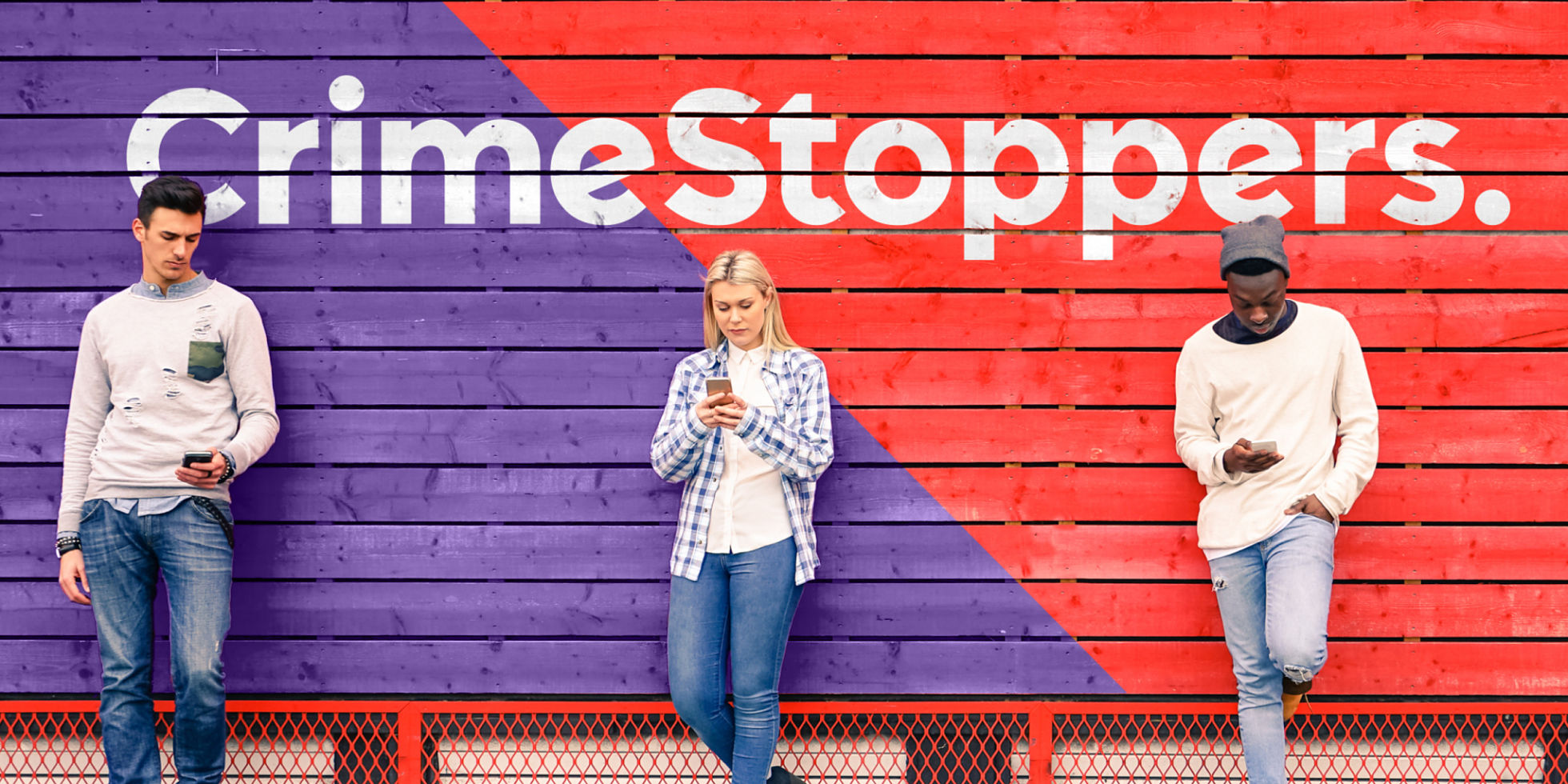 Crime has been in the news a lot recently.
The number of crimes recorded annually in England and Wales has risen by 13% to over 5 million for the first time in 10 years. Yet Crimewatch, one of the BBC's longest-running shows, has been axed after 33 years.
In this context, the charity Crimestoppers – and its heritage brand – is more important than ever.
Founded by Lord Ashcroft 1988, Crimestoppers were established so that people could provide information about crime anonymously without fear of retribution.
Crimestoppers believes everybody has the right to feel safe from crime, wherever they live. Their purpose is give people the power to speak up to stop crime, 100% anonymously.
We've had the pleasure of working with Crimestoppers over the last year to refresh their brand in a great collaboration between client and agency.
We worked closely to ensure due respect was given. Crimestoppers has not only been delivering a vital service for many years, but also is an independent charity in need of support, which is why a rebrand was so essential.
Whilst the brand had done well at communicating to Stoppers (the people who use the anonymous service), it needed to evolve to engage Supporters (the volunteers and donors who make the service possible) under one design system. It also required something simple, iconic and easy enough to be adopted by a network of regional volunteers.
Using human psychology to establish a new personality
Initially, we conducted primary research by visiting Crimestoppers services. A brand audit found that the existing brand had a split personality and didn't reflect the culture of the brand on the inside.
So, we drew upon human psychology in a Brand DNA Workshop designed to co-create two ideas of what the brand could stand for in the future. By studying fundamental human beliefs and values we were able to identify Crimestoppers' core belief, which is now at the heart of the brand's messaging. We also steered away from fear towards a more empathetic and empowering tone, more in keeping with contemporary culture.
The previous design system was deemed 'austere', with black as its dominant colour. Research with key audiences established a new brand strategy, including the personality of a 'community champion', brought to life by four values. Community contains the values of 'we care' and 'we're inclusive'. Champion suggests being 'trustworthy' and 'determined'.
Speak Up, Stop Crime
The flexible design system was inspired by road signs and built around 45 degree angles. The logotype, Montserrat, predominantly in friendlier lower case. A full stop shows Crimestoppers' resolve, complimenting key messaging and tone of voice, made up of short, punchy, sentences: "We won't ask your name. Won't judge. No courts".
A brighter, more optimistic feel
The red has been retained to reflect Crimestoppers' heritage, and a complimentary purple to avoids the gloomy black and Police blue. Secondary colours of teal and mustard create a more vibrant and energetic palette.
Adding human emotion and empathy
Crimestoppers tell stories through photography featuring people in everyday environments. This fly-on-the-wall style, is complemented by cropping out people's faces for anonymity. This is integrated with a style called 'forensic'. Alluding to various crimes, images are carefully chosen to provoke intrigue not fear. For supporters, the photography shows the brand's empathetic 'community' side: people in everyday situations, safe from crime, wherever they live.
Clear infographics
Crimestoppers engages with diverse audiences, so brand communications need clarity and consistency. An illustration style was created for when photography isn't appropriate. The illustration style uses simple geometric shapes with rounded corners to soften the look and feel.
Two distinct audiences, one identity system
The Team's had the great pleasure of refreshing the Crimestoppers brand for the next generation, and meeting the challenge of enabling the brand to communicate with two distinct audiences, Stoppers and Supporters, with one simple but flexible design system.