UNION
Reviving 180 years of British brand heritage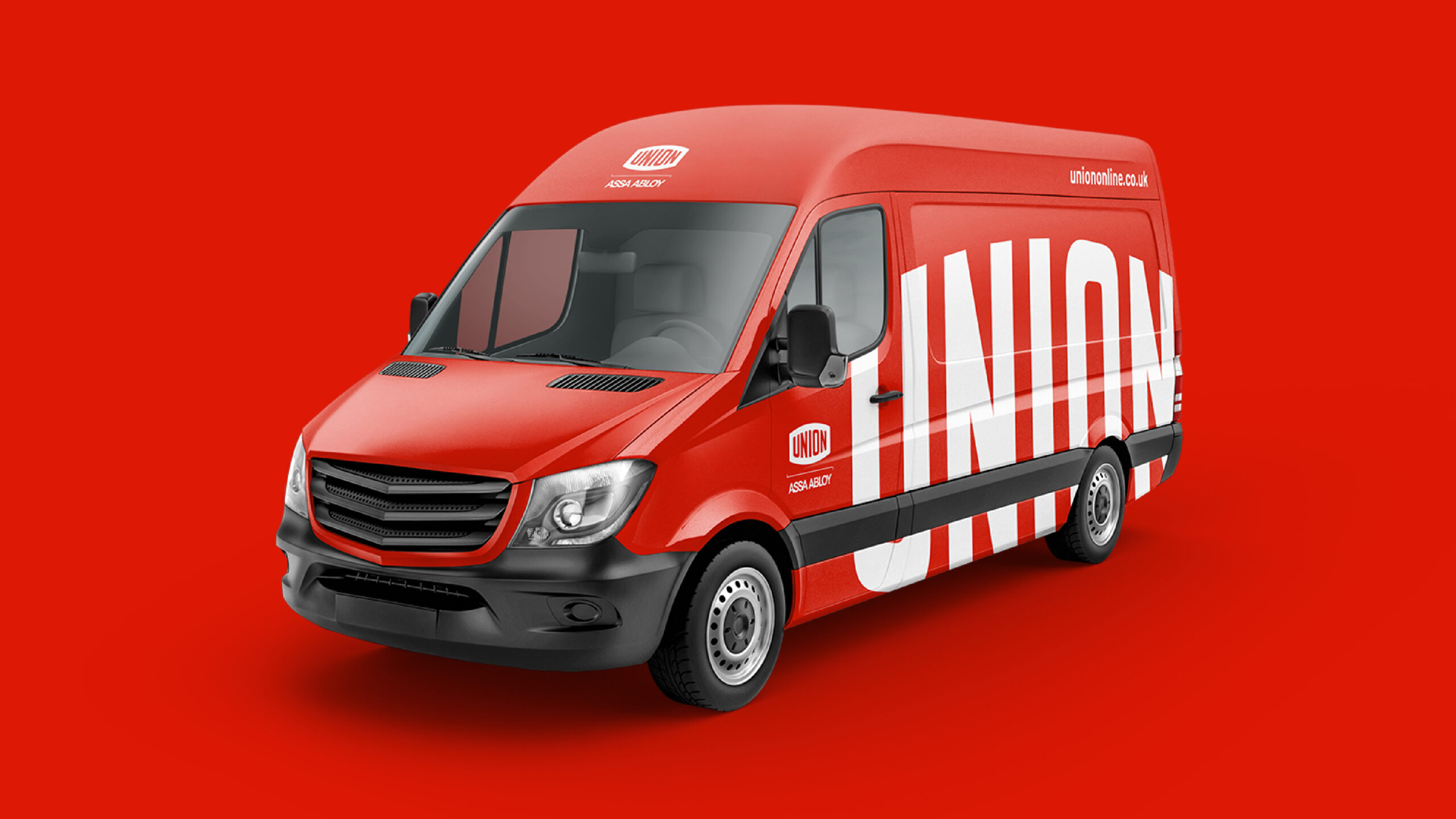 The Brief
UNION's aim was to be the market leader in providing locks and door hardware.
They wanted to make it even easier for customers to access and install their quality, reliable product range and give them confidence and trust for total peace of mind.
So, our goal was to create the leading market brand for the future under the UNION name, by repositioning it as a brand everyone can trust.
For 180 years UNION have manufactured high quality, trade respected, British designed and engineered door hardware.
Over that time, the brand has evolved, adapted and grown to become a larger portfolio of trade brands.
UNION recognised that customers were faced with more complexity of choice and uncertainty than ever.
So much so, customers were looking for manufacturers and suppliers who could offer them greater simplicity, stability and performance that they can ultimately rely on and trust.
Solution: Phase One
We began by simplifying things, whilst still staying true to the brand's 180-year legacy.
We unified their Dale, JigTech, Exidor and Excel trade brands under the strength of the UNION name.
This set a clear and compelling strategy, 'UNION, better together'.
Our starting point for the visual identity system involved an assessment of the immediately recognisable UNION logo.
What makes the UNION logo unique is the fact that it has likely left an impression, quite literally, in the thumb and fore fingers of most people across the UK.
The logo can be found embossed within your front door key, it's a logo we come into contact more so than any other without even knowing it.
Whilst it has held this invisible presence in the shadows of our surroundings it has evolved over its century long history.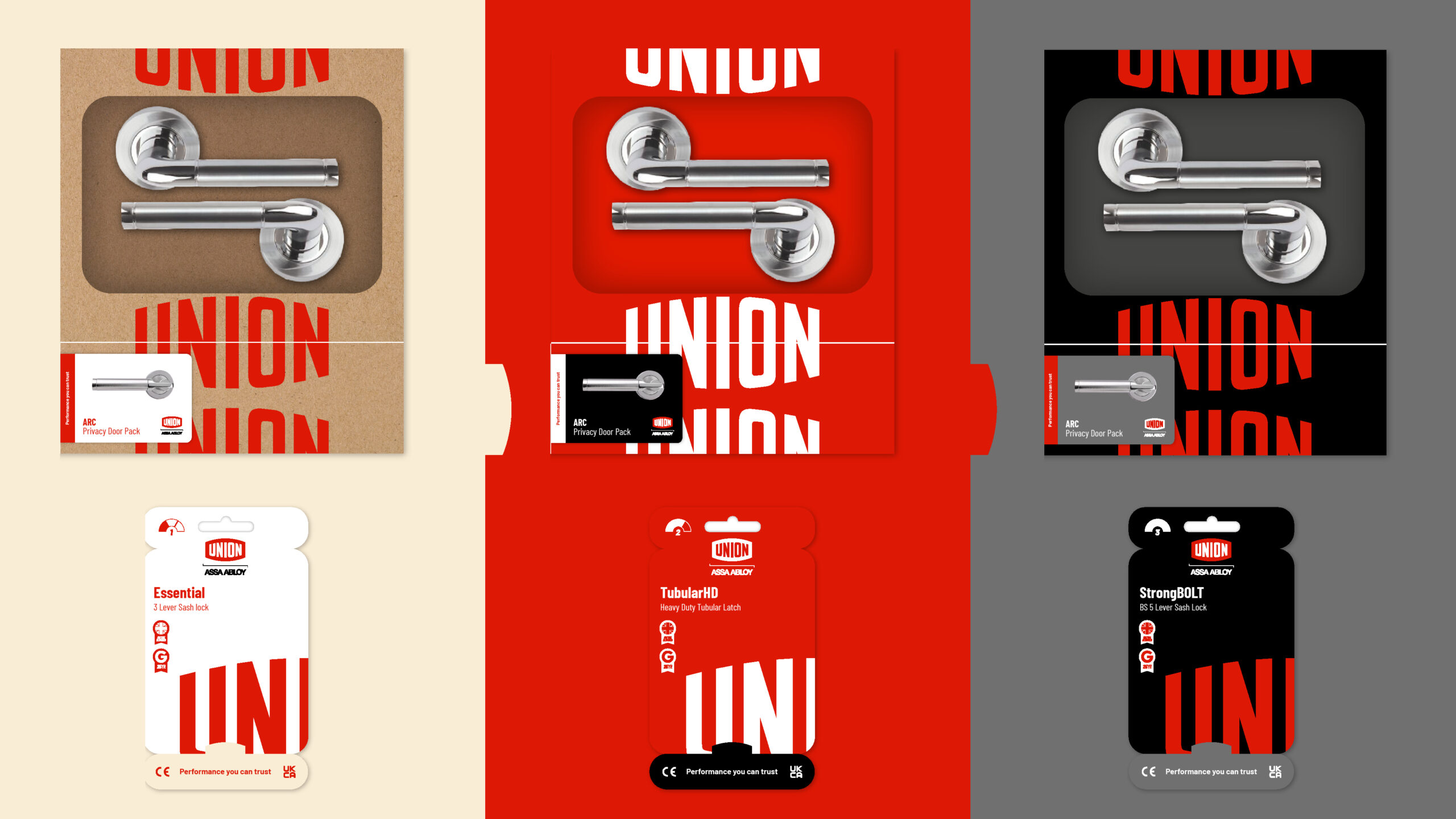 Solution: Phase Two
Working with font specialists Dalton Maag, we set about returning the distinctive letterforms of the logo to the essence of their origin whilst ensuring the logo was built for a digital future.
We also encased the wordmark within a distinctive container which followed the form of the wordmark, retiring the generic rectangular container.
Engineering the proportions of the letterforms to millimetre perfect widths on either side of the letter 'I' allows for the logo to be applied as a supergraphic across packaging.
When product boxes are stacked one above the other, the logo is immediately amplified upon the merchants' shelf, ensuring UNION is always immediately visible to customers from a distance.
We refined the colour palette of the logo, which provided UNION with the perfect combinations for positioning their good, better and best product ranges across their range brands whilst unifying these brands under one clearly aligned brand offering.
Impact
The success of the strategy and internal engagement has resulted in The Team continuing to provide UNION with ongoing brand guardianship to this day.
Our role has involved collaborating with the parent company ASSA ABLOY in the successful design and development of uniononline.co.uk.
We also partner with UNION's marketing and local design agencies, providing strategic and creative counsel across all their marketing activities.
The activation of the UNION brand involves a multitude of varying customer touchpoints including but not limited to paper communications, social assets, digital design, e-mail and internal templates, environmental branding, livery, events, and trade shows.
Each of these touchpoints involves many different stakeholders, whom we need to reassure that their priorities are in trusted and experienced hands.
So, the relationship is 'locked-in' for the long term!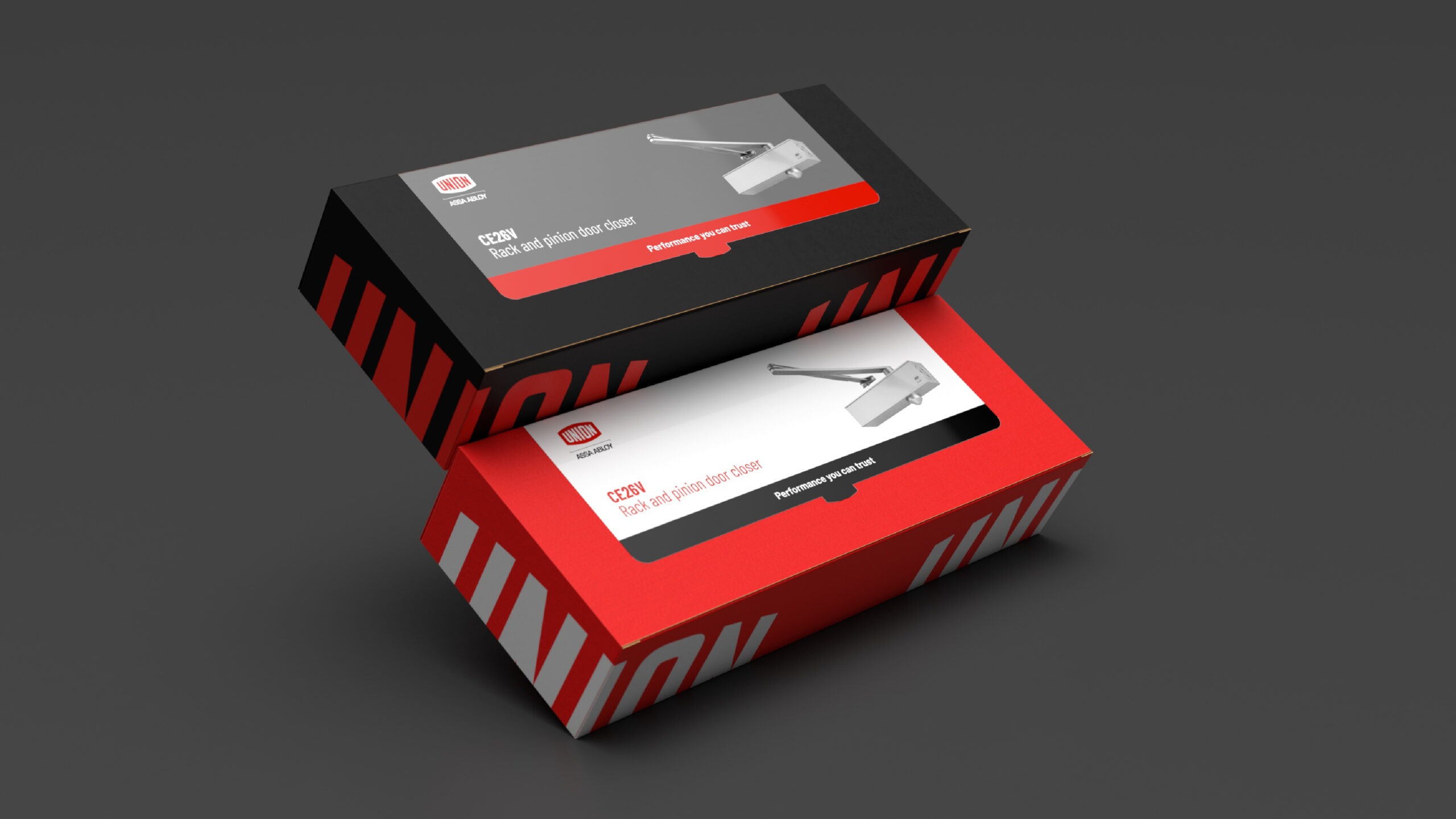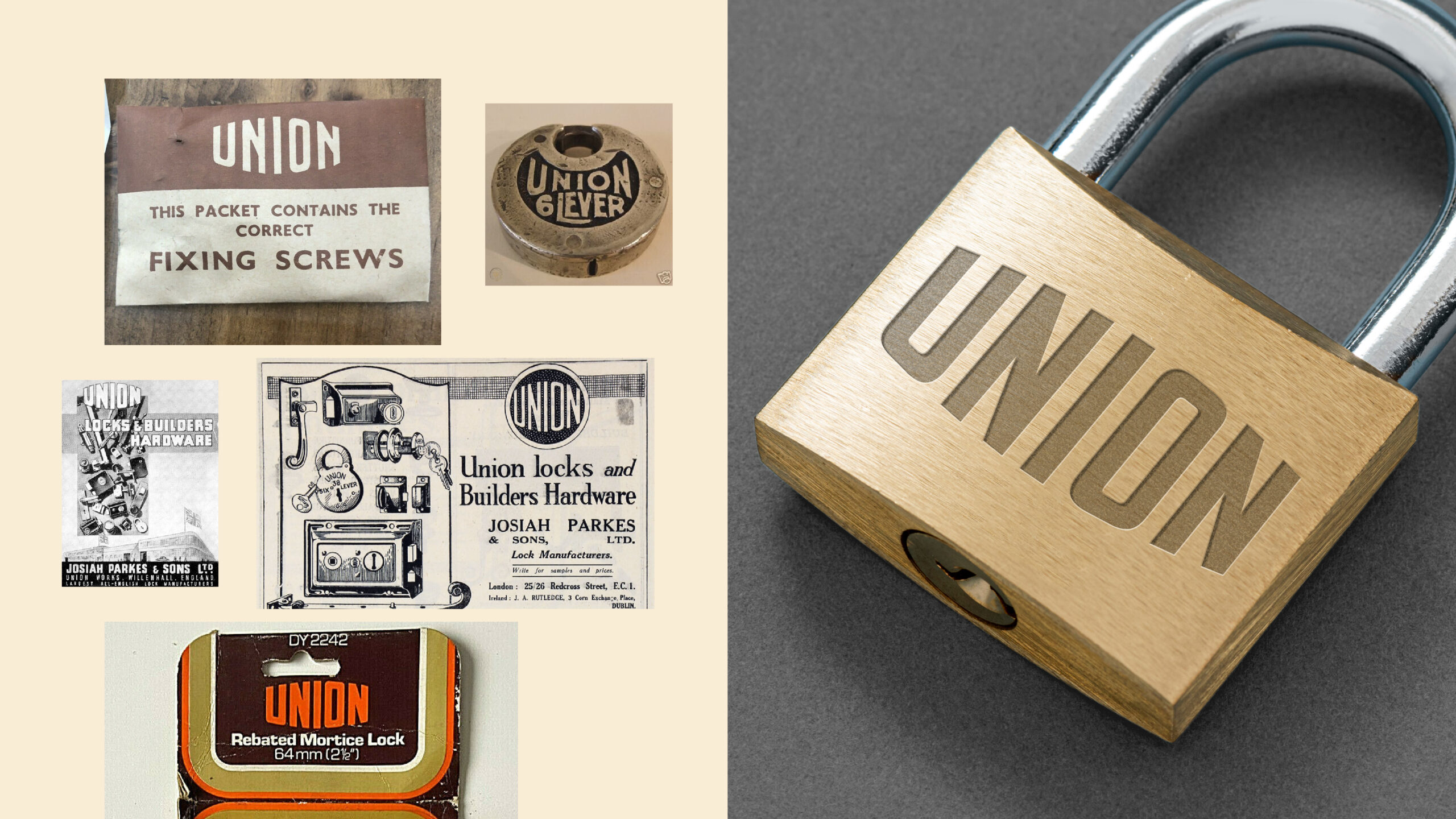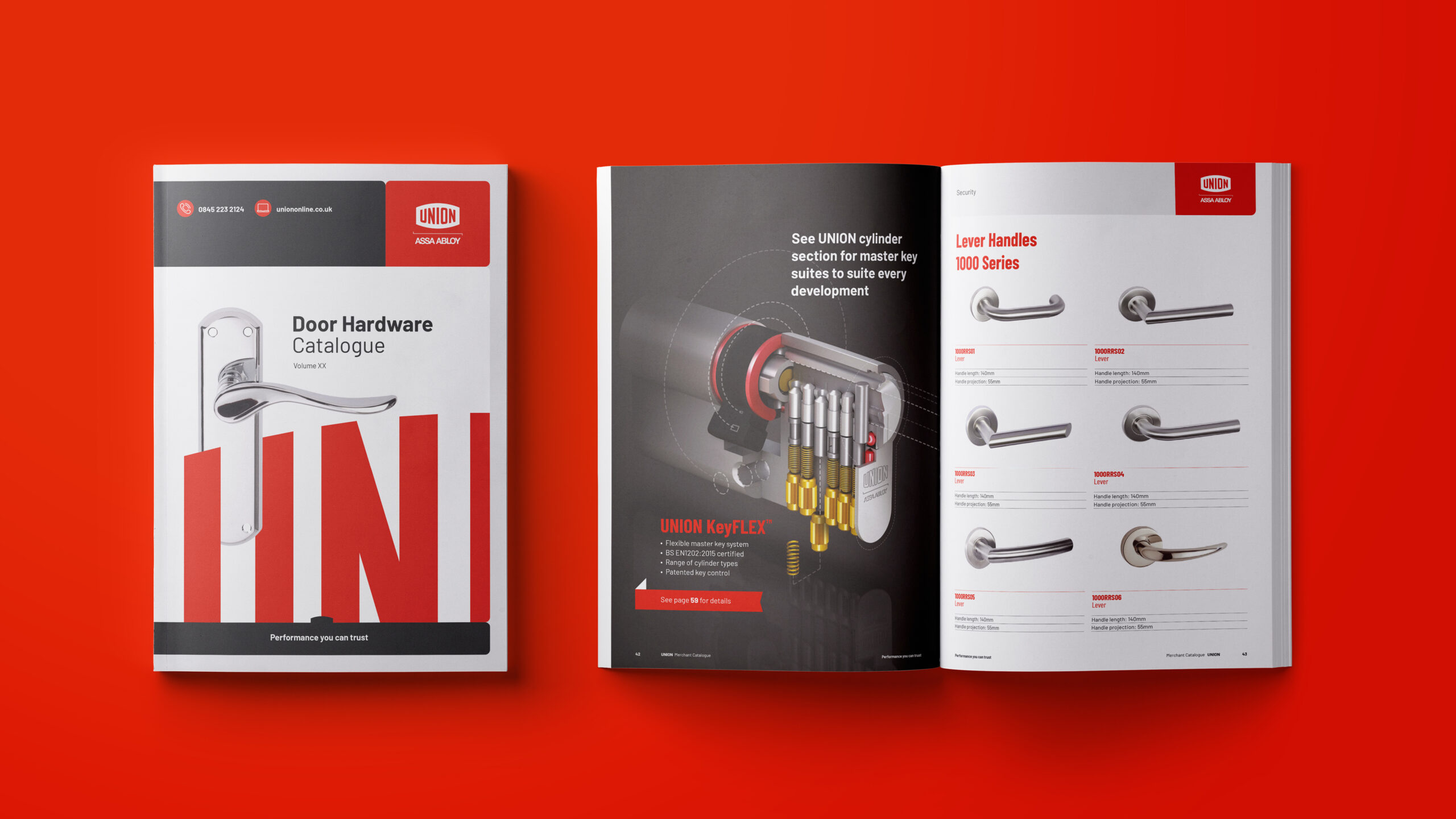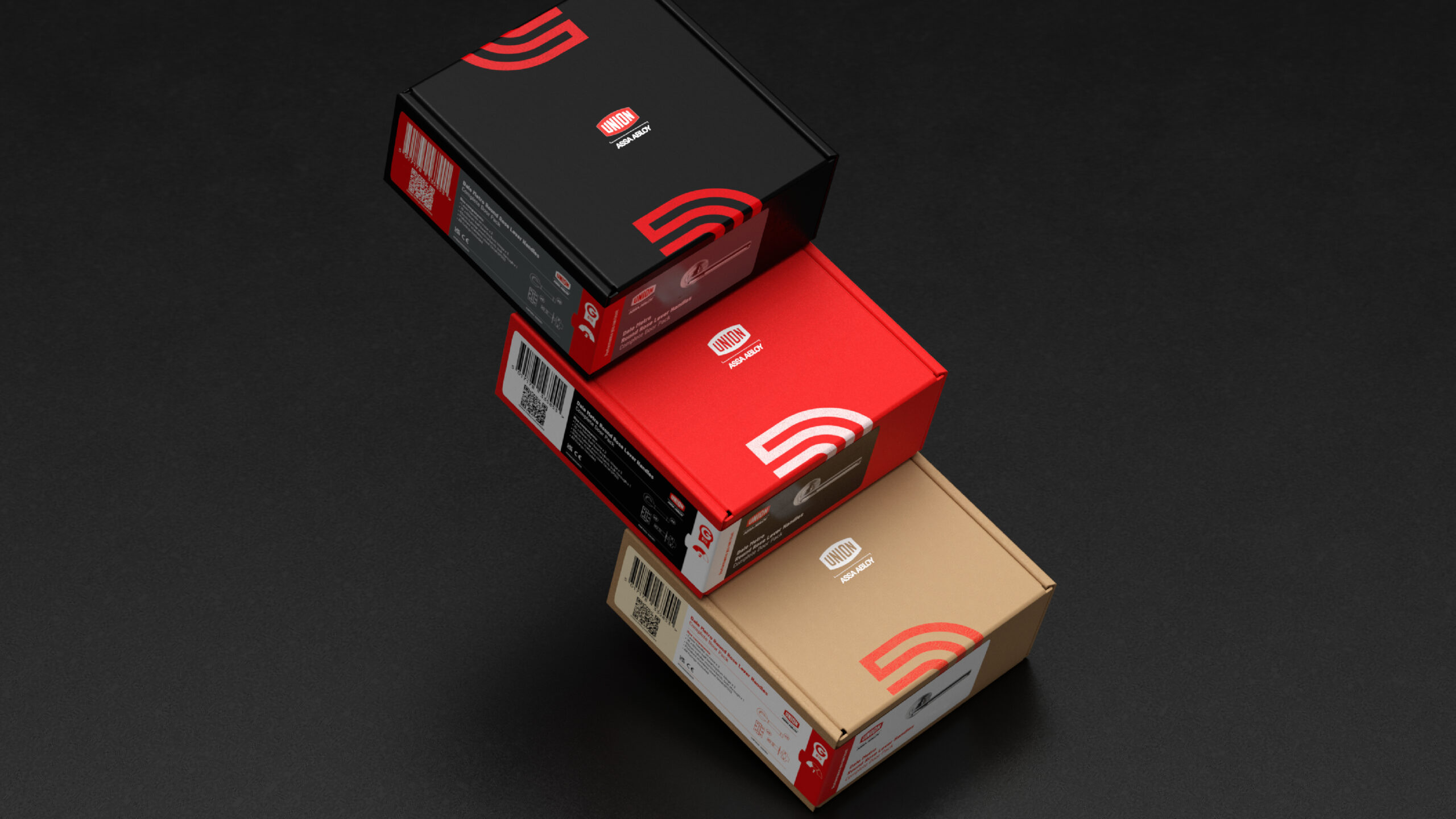 We make brands more effective
We are The Team of experts.
During our forty years of doing what we love, we've developed brands for The Beatles and the NHS and looked after employees at BP and Southwest Airlines, to name just a few.
When you work with us, our consultants, strategists, writers, designers and project managers become a part of your team.
We create trust and deliver exceptional results, taking your brand to new levels of success.
We'd love to hear from you!